It's fair to say that the vast majority of businesses, big and small, have at least dabbled in public cloud at some point, even if this use is limited solely to employing the functionality of Office 365. Typically, businesses will opt for the ease of a public cloud the likes of AWS, Microsoft Azure, or Google Cloud over and above an on-premises solution simply because the latter is too costly. But even with all the agility offered by the public cloud, it doesn't overcome many of the security challenges some organisations face and that a private cloud can resolve, which can be integral for most enterprises.
That's why you need a bit of both
The decision between public cloud and private cloud is not 'either-or'. There are multiple benefits to be gained from both private and public cloud, so why restrict yourself to just one? As workloads become more complex, performance and service levels more critical, and host infrastructure economics more considerable, a single cloud may not stack up. Perhaps most importantly, it's not to say all of your workloads are suited to just one cloud. You may have legacy apps and services that need to remain on-premises because of compatibility, and likewise your more sensitive business data ideally needs to stay under your watchful eye too. But you also require greater storage capacity, the flexibility to satisfy seasonal demands, and the ability to burst into an easily accessible pool of capacity as and when you need to without it costing a fortune.
A long story short, you want a cloud that does it all.
The hype for hybrid and multi-cloud
Hybrid cloud and multi-cloud strategies are fast becoming a priority on every savvy IT team's list. It's because they enable businesses to harness the value of a mixture of multiple different clouds for different purposes. According to research from IBM, an astonishing 98% of organisations expect to operate within a multi-cloud environment by 2021. This only goes to show there is a definitive and accelerating trend towards employing several clouds as opposed to one. And it stands to reason – both hybrid and multi-cloud strategies open businesses up to a wealth of benefits:
Flexibility
Having access to more than one cloud means you get to pick and choose where your workloads reside. That way, you make sure your apps, data, and services are fully optimised and distributed to the cloud that suits them best, giving you the ultimate in control.
Scalability
If you're only utilising a private cloud on-premises, it can be quite restrictive to ensure you have sufficient capacity for every workload's needs. With a hybrid or multi-cloud environment, you can easily burst into the public cloud whenever you require, and seamlessly port workloads back on-premises again once you're done.
Cost-effective
The right combination of clouds could see you realise significant cost savings, enabling you to massively reduce your CAPEX spend and the total cost of ownership by shifting to an OPEX model. IDC found, for example, that Dell's own hybrid cloud platform (Dell Technologies Cloud) achieved savings of up to 47% over a five-year period compared with a native public cloud alone. If making use of multiple clouds, you can also shop around and decide on which providers can offer you the best possible ROI.
Security
The cost efficiency of using public cloud also ensures you can more easily maintain an on-premises private cloud for your more sensitive and critical workloads. This means you get the reassurance of knowing any confidential data is always secure while still enjoying all the agility of a public cloud.
This all means nothing without a good on-premises solution
Of course, opting for a hybrid or multi-cloud strategy isn't just about how you optimise your use of public cloud – the biggest consideration should actually be your on-premises private cloud infrastructure. It's essential to ensure that before you embark on your journey to your new cloud you've properly assessed whether your existing infrastructure is ready to support the transition. After all, you can only really get the most out of multiple clouds by going completely software-defined, which requires the move to a Software-Defined Datacentre (SDDC). Without taking these steps to make certain your on-premises environment is prepared for the change, it could result in considerable complications in the long-run that might see you end up with no cloud at all.
Put your faith in a hyperconverged infrastructure
The fastest and best route to achieving a hybrid or multi-cloud starts with deploying a hyperconverged infrastructure (HCI). Already software-defined, a HCI ensures your on-premises infrastructure is cloud-compatible from the word go. Dell EMC's impressive line-up of HCI products are purpose-built to help you leverage the best of cloud, regardless of how many you require. Offering consistent, seamless management across your entire cloud stack, Dell EMC's HCI solutions see you gain greater control over your cloud than you've ever experienced.
Find out why Dell EMC HCI is the first step to achieving your ideal hybrid or multi-cloud environment by downloading our opinion white paper: Hybrid Cloud starts with a Hyperconverged Infrastructure.
---
You may also be interested in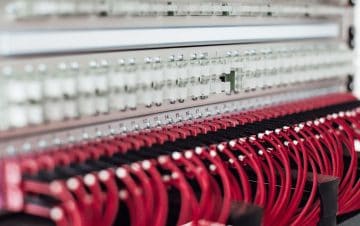 Servium
5 technology considerations before embarking on an AI project
While businesses everywhere are looking to capitalise on the power of AI, deploying this technology into your IT environment requires preparation and planning to avoid costly missteps. Our blog covers five key things IT leaders need to take into account before embarking on an AI project.
Read More >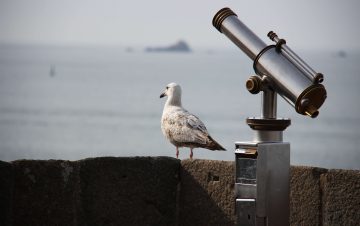 Management
OpsRamp and the rise of Observability
IT environments are becoming increasingly distributed across multiple clouds and on-premises infrastructure. With this added complexity, businesses need solutions that can give them visibility over everything that's going on - no matter where it is. In this blog, we discuss HPE OpsRamp, and how it can help businesses build their observability capabilities.
Read More >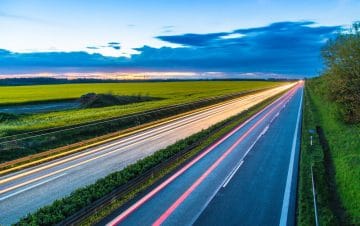 Servium
The Europe Connection
Conducting business in Europe continues to prove difficult in a challenging climate. That's why we've expanded our portfolio with three additional solutions to help unlock supply routes for our customers, including a new German-based Servium GmbH entity.
Read More >