It wasn't that long ago that people were predicting that the PC full stop would be dead and instead we'd be using thinner devices with all the compute powered from the data centre. That's not come to pass, and in truth neither will we see the death of the desktop. But what we are seeing is a fast-growing mini PC category, that shouldn't be overlooked.
Originally pioneered by Intel® with the launch of their NUC (Next Unit of Computing) in 2016, the market has steadily grown, and for good reason. PCs are big and bulky, even when they're supposed to be small. By comparison, mini PCs have re-engineered what we can expect from the footprint of a PC and provide an all-in-one solution that offers up a lot versus a traditional desktop. In fact, you've only got to look at the what some of the leading PC manufacturers are doing right now to see what's possible. For instance, Lenovo has launched a new ThinkCentre Nano line of PCs that are only 0.35 litres in volume and that are so small they could literally fit in your back pocket!
There's lots of reasons driving the mini PC market and why you may want to look at it yourself.
1. Footprint in the workspace
The sheer size of the devices helps to create uncluttered, more practical workspaces for your people. No longer do PCs take up half the desk space, with countless cables hanging out the back. A mini PC can be conveniently located out of the way, or even directly to the rear of a monitor, with just a single cable, therefore giving lots more room for staff to work. The fact that there are so many connectivity options included in a mini PC means you don't trade away options to connect other peripherals too.
2. Small but mighty
So, we've established that they're small. But devices like the ThinkCentre Nano are also incredibly powerful. With specifications all the way up to Intel® Core™ i7, there's no compromise on compute, making them sufficiently powerful to handle some pretty demanding applications, from graphic design to data analytics. There are misconceptions over the ability to customise these devices too – in reality there's lots of freedom to spec processor, memory, storage and connectivity preferences.
3. Energy efficiency
Compared to a conventional desktop, the ThinkCentre Nano for example will use as much as 15% less power. Roll that up across a traditional static desktop estate and that's a lot of money saved, not to mention a bigger contribution from IT towards your company's green credentials.
4. Reliability
The small form factor of these devices means they are easier clean and attract less dust and dirt. If left unchecked there's less chance of error or malfunction compared to their bulkier cousins.
5. Unconventional locations
The size of the devices also makes them really well suited for unconventional locations, whether that's mounted behind a screen to power a conference room or digital signage display, or as a control unit for surveillance systems for example – they typically thrive in places where space may be at a premium. In fact, we've even had some customers pack them into suitcases as a more convenient system to set up at exhibitions to power presentations and video content.
6. Noise
These devices are built without a spinning hard disk, so run more or less silently. For sound sensitive environments, having a small PC that operates unobtrusively is a big deal.
The obvious question, therefore, is what is the upfront cost difference for going mini? Yes, there is a variance, for example a comparable mini PC will be a modest addition of between 5-10% more than a traditional desktop. However, there are sound arguments to suggest that over the long-term, TCO will be less through savings in energy and maintenance.
To learn more about the Lenovo ThinkCentre Nano family of mini PCs,why not download our new Solutions Guide: Compute at the Edge – Getting your IoT project right.
Intel and Intel Core are trademarks of Intel Corporation or its subsidiaries.
---
You may also be interested in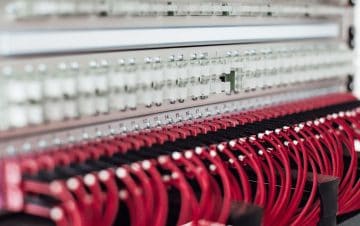 Servium
5 technology considerations before embarking on an AI project
While businesses everywhere are looking to capitalise on the power of AI, deploying this technology into your IT environment requires preparation and planning to avoid costly missteps. Our blog covers five key things IT leaders need to take into account before embarking on an AI project.
Read More >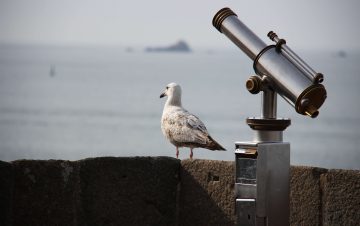 Management
OpsRamp and the rise of Observability
IT environments are becoming increasingly distributed across multiple clouds and on-premises infrastructure. With this added complexity, businesses need solutions that can give them visibility over everything that's going on - no matter where it is. In this blog, we discuss HPE OpsRamp, and how it can help businesses build their observability capabilities.
Read More >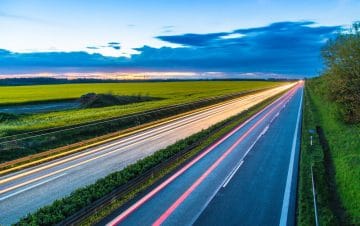 Servium
The Europe Connection
Conducting business in Europe continues to prove difficult in a challenging climate. That's why we've expanded our portfolio with three additional solutions to help unlock supply routes for our customers, including a new German-based Servium GmbH entity.
Read More >