Modern virtualisation has paved the way for innumerable innovations within the datacentre since its introduction to x86 systems by VMware in 1999. The most recent, and arguably most compelling, of these is the idea that a datacentre can become entirely software-defined. While still a maturing concept, and one that has only really emerged over the last decade, the Software-Defined Datacentre (SDDC) is coming, and it's coming fast. It's the next big step for the modern IT infrastructure. By choosing not to embrace the move from hardware-led to software-defined soon, you'll be missing out on benefits that could transform the very bedrock of your business.
What is a Software-Defined Datacentre?
A term coined by former VMware CTO Dr Steve Herrod, a Software-Defined Datacentre sees that all of the components that make up your infrastructure, your network, compute, storage, security, and so on, are virtualised and delivered as a service. Where a traditional hardware-led datacentre is largely restricted by its physical capacity, an SDDC can be readily scaled to match the pace of your business growth. Much more agile, flexible, and streamlined than its traditional counterpart, an SDDC is an extremely attractive prospect for enterprise.
Fundamentally, an SDDC is built upon three core components:
Compute virtualisation
The first step towards an SDDC, compute virtualisation sees that the apps and operating systems of your hardware layer are abstracted from their physical servers to instead be hosted inside a virtual machine (VM). This allows multiple apps to run simultaneously on a single server, maximising the use of your hardware. This is the layer enterprises will be most familiar with and mature in their use of.
Network virtualisation
In much of the same way, software-defined networking (SDN) extracts your physical network and security resources and reproduces them as a virtual solution that can be provisioned and managed independently.
Storage virtualisation
By virtualising your physical storage, as with compute and network virtualisation, the software is decoupled from its hardware, allowing you to enjoy near-instant scalability on-demand and greater flexibility than ever before.
Why should I switch to an SDDC?
This degree of virtualisation across the infrastructure stack can open up all kinds of game-changing opportunities for your business, perhaps best of all the move to a hybrid, or even a multi-cloud environment. Because an SDDC is entirely software-defined, this makes porting workloads between your on-premises private cloud and your public cloud(s) far simpler. Apps can also be provisioned and deployed that much faster thanks to intelligent automation. And because management is typically centralised through a single pane of glass, this becomes effortless and vastly reduces the manpower necessary for operation and orchestration. Not to mention the staggering cost savings that can be made by going completely virtual. Even better, all of this is before you start doing any of the really funky stuff like deploying policies that automate workload movement between clouds based on cost, performance, or other important variables, or disaggregating infrastructure components to directly contribute to business outcomes.
An SDDC is no picnic
As exemplary as an SDDC sounds, however, achieving it is another thing altogether. Requiring virtualisation on a business-wide scale, it is a considerable and complicated undertaking, so is not a change to your infrastructure that can be made lightly. Complex to deploy, many businesses will often choose hardware that's already pre-integrated to support an SDDC, mitigating any risk associated with the transition and streamlining their route to fully adopting the change.
That in mind, we know a sure-fire way of simplifying your path to an SDDC so you can achieve it faster and with confidence.
Our little secret to SDDC success
Dell EMC's hyperconverged infrastructure (HCI) solutions offer everything you need to start your journey to an SDDC. Consolidated compute, storage, and network, a HCI is software-defined by design, giving you a reliable foundation upon which to build the ideal infrastructure, so you can reap the rewards made possible by an SDDC in a fraction of the time.
Learn more about how you can start making the switch to an SDDC with the help of Dell EMC's portfolio of HCI solutions by downloading our opinion white paper: Hybrid Cloud starts with a Hyperconverged Infrastructure.
---
You may also be interested in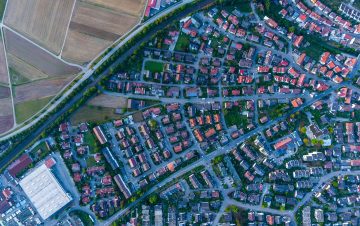 Data
Defending your data: a housing sector spotlight
Businesses such as housing associations and not-for-profit organisations hold so much Personally Identifiable Data that they become highly attractive targets to cyber criminals. But they're often ill-equipped to defend and store this data securely from prying eyes.
Read More >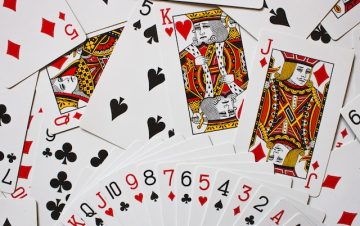 Servium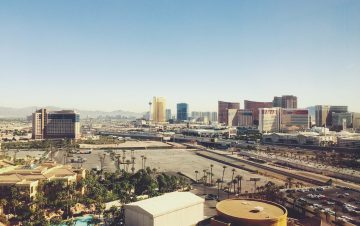 Servium
CEO Edit: July 2023
Hot off the plane from some major IT events in Vegas, our CEO Paul Barlow shares his thoughts on how the IT as a whole is evolving, and what these changes mean for Servium - and our customers.
Read More >