Why the current economic climate should not be a barrier to your IT plans
"Fiscal prudence and continuous innovation are the driving forces for sustainable growth in any industry" – Ashwin Muthiah 
I saw this quote on LinkedIn recently and it caught my eye. With the financial uncertainty surrounding the entire economy right now, it's tough to muster a positive outlook. However, this quote really captures what we must not lose sight of, and it got me thinking about our business and what we are doing to help our customers achieve this. 
Much of how we do business is centred around Pathfinder – our approach to helping customers land on the right solution for their needs and perhaps challenging them on their preconceptions when appropriate to achieve the best outcome. 
When we present Pathfinder, we emphasise the importance of "Review" and perhaps more than anything else we offer right now, it's the process of reviewing that could yield both the fiscal prudence and innovation necessary to keep your IT plans on track and your business growing.  
So why review?  
It's obvious that reviewing your IT plans and estate should be conducted regularly. However, the reality is very different when we've lived through a sequence of black swan events so extraordinary that for many businesses "keeping the lights on" prevailed as the only priority. Given this focus, many IT teams have understandably been distracted from some of the important housekeeping and due diligence that is essential. Without this vital component discovering economies that power fiscal prudence and illuminate the opportunities to innovate and maintain their digital progress is painfully absent. 
So, what do we help you look at? In simple terms: 
1 - Your business strategy and IT plan
While there's no question your IT plan will align closely with your business goals this may now be under threat – your budgets may have contracted, the business is needing to pivot quickly in response to market changes or you may simply be struggling to hire the technical personnel you need to execute. Having fresh eyes offer some additional rigour to your thinking and how you might now meet your goals can never be a bad thing. We bring of-the-moment knowledge to the table which might unearth an approach you would never have thought of. 
2 - Your existing infrastructure
In our experience the evolving nature of your infrastructure and applications means there are nearly always opportunities to both save money and innovate – replacing, retiring, modernising, or consolidating should always be part of the discussion. On-premises environments for example, are notoriously over provisioned, even when virtualised, and offer many opportunities to consolidate and rationalise. These workloads may even be cloud-portable, offering the prospect to capitalise on cloud-native innovation and pay-as-you-go economies.  
Similarly, if you've already moved workloads to the cloud, you'll only optimise the benefits if you scrutinise how you're using it. We've seen the speed and simplicity of the cloud, particularly during the urgency of a pandemic, lead to poorly architected instances that could impact both performance and cost. This issue can be multiplied many times over the heavier your usage. 
Software licensing should also be a big target – both to keep your ISVs on their toes regarding your commercials, but also to leverage more value – which could be anything from additional licenses to extended training to help you capture functionality. Again, cloud provision should not be ignored as more ISVs take their software online. Point in action – we recently helped an organisation harness Google Workspace for its seasonal staff, helping them match outgoings more closely to the size of their workforce. 
3 - Your services and support arrangements
Every business will have multiple service arrangements in place – from simple device warranties to hardware maintenance, software support and even outsourced service desks. These items account for sizeable budgets. Fear of the unknown means services often trip over and like insurance policies in your personal life, without reviewing what's at stake and shopping around, it's easy for suppliers to get complacent and costs to silently grow. Taking the time to look at these services can be very fruitful in terms of commercial savings, better coverage, and contract administration. Upon reviewing service provision, we've helped our customers to take all sorts of proactive steps including rationalising agreements, co-terming contracts, switching providers and looking outside of vendors for the same or often enhanced support at a better price point. To understand more about what's possible, take a look at the blogs we recently published on third-party maintenance and end-of-warranty options for just these sorts of events. 
Despite the challenging economic climate, I strongly believe this should not be a barrier to continued technology progress and digital transformation. There are always opportunities if you know where to look and you are willing to be bold. 
If you think you're overdue a review and would like some expert help, get in touch with your Servium Account Manager or contact one of the team. 
---
You may also be interested in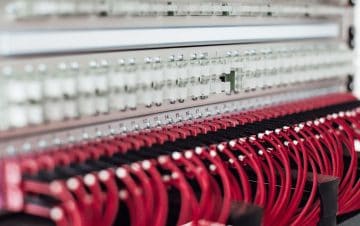 Servium
5 technology considerations before embarking on an AI project
While businesses everywhere are looking to capitalise on the power of AI, deploying this technology into your IT environment requires preparation and planning to avoid costly missteps. Our blog covers five key things IT leaders need to take into account before embarking on an AI project.
Read More >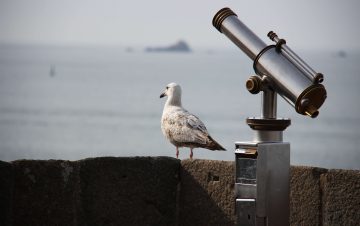 Management
OpsRamp and the rise of Observability
IT environments are becoming increasingly distributed across multiple clouds and on-premises infrastructure. With this added complexity, businesses need solutions that can give them visibility over everything that's going on - no matter where it is. In this blog, we discuss HPE OpsRamp, and how it can help businesses build their observability capabilities.
Read More >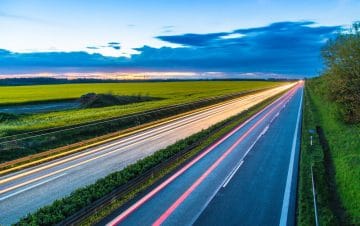 Servium
The Europe Connection
Conducting business in Europe continues to prove difficult in a challenging climate. That's why we've expanded our portfolio with three additional solutions to help unlock supply routes for our customers, including a new German-based Servium GmbH entity.
Read More >