Cybersecurity regularly finds itself at the top of the priority list for many businesses – and for good reason. Constant news about high-level breaches, the ever-present threat of ransomware, and difficulties in finding the right security resource plague IT teams and hamper the development of security strategy. But it doesn't need to be this way – despite the size of the challenge, there are some straightforward and practical steps any business can take to bolster their resilience.
1 - Assess your existing security estate
When we set out to help customers improve their security posture, we often find that they have more defensive measures at their disposal than they realise – they're just not always using them to the greatest effect.
A key example of this is the utilisation of Microsoft Defender. It's available for every business running Windows on their desktops, but often gets overlooked – often due to shortcomings the solution had in the past, or an attitude that the protection it offers must be low-quality due to it being included as part of Microsoft licences.
The version of Microsoft Defender available today is far better and can be a valuable tool in your cybersecurity strategy. Best of all, for businesses using Microsoft 365, it doesn't even need to incur additional costs. The only hurdle to overcome is unlocking that potential – it takes careful configuration to get the most out of the solution, which leaves it getting skipped over by IT teams who prefer to pay for an additional solution which covers many of the same bases. But, if you spend just a bit of time activating Defender and bringing it into play alongside other products, you'll be able to make full use of the comprehensive defences it can offer – for example, as part of their Microsoft 365 licence, businesses can see the benefits of antivirus, email protection, and even the ability to back up files securely in OneDrive to help mitigate the risk of ransomware.
Microsoft Defender isn't the only example of a commonly underutilised tool – time and time again, we've seen businesses spring for new solutions rather than making the most of what they already have. That approach has some logic to it – more security should always be better – but having too many tools can make it harder to maximise the impact of every investment, with IT teams having to split their attention between everything, hopping from screen to screen, and constantly learning how to use new software.
Instead, for many businesses, the best path forward is to assess and consolidate your cybersecurity estate. Fewer tools covering major incursion points, properly integrated, understood, and well-managed can provide a far greater cybersecurity benefit.
2 - Improving your security resource
One of the most important components of effective cybersecurity is manpower. Having hands ready to respond to potential attacks, eliminate threats, and help facilitate the return to business as usual is critical.
Unfortunately, those skills rarely come cheap – hiring a single cybersecurity expert is expensive, let alone hiring a full cybersecurity team who can protect your organisation around the clock. So how can you bring that expertise into your business?
The answer is to look to a managed security operations centre (SOC) service. A SOC is a dedicated team of security experts who are responsible for managing security as a function, keeping an eye on potential threats around the clock, and responding to them if necessary. Utilising a managed SOC gives your business the benefit of having such a team, without the added expense of hiring the experts yourself, as well as satisfying other demands like recruitment, retention, and training
With a managed SOC, you can rest assured your systems are being proactively looked after, even if your IT team is out of the office – which is especially important when considering that cyberattacks which occur out of office hours are typically more damaging due to the additional time it takes to find and mobilise the necessary resource to remediate the attack's effects.
Some managed SOC providers, like Arctic Wolf, go a step further by making use of the security tools already present within your business, ensuring that they can easily co-ordinate with your IT team and function closer to an extension of your own security resource, helping you to have a unified cybersecurity approach while still having the peace of mind that an expert provider is protecting your business.
If you think a managed SOC is the best approach for you, our Services Ecosystem can help connect you to a specialist who best fits the needs of your business so you can extend your security resource without stretching your budgets too far.
3 - Filling the gaps in your cybersecurity
Unfortunately, even with the strongest cyber defence in the world, bad actors can still get lucky and find a way in, which is why it's vital to not only be able to remediate a breach, but to understand how it occurred and what can be done to prevent future attacks following the same pattern.
That's part of the reason why penetration testing is critical, as it can expose potential vulnerabilities without putting your business in danger. If a hole in your security is revealed (whether part of penetration testing, or, in the worst-case scenario, a breach), we help you find the best path forward, mobilising the right people with the right skills to respond as quickly as possible, eliminate the threat, and identify the vulnerabilities that need to be addressed.
Eliminating the threat is only half the story, however – you also need to have a plan to bring your business back online after an attack. There are plenty of recovery options out there – everything from cloud-based recovery solutions to more established methods, like storing information on tape. But a good recovery plan doesn't stop there – considerations like what data you work from, where your systems are reinstalled to, and who you call in the event of a cyber incident are all integral to dealing with attacks and recovering efficiently.
Once you're confident that your defences are the best they can be, we can put them to the test with further penetration testing and even co-ordinated incident response tests to mimic a real event, and help your business achieve accreditations like Cyber Essentials, to prove your commitment to security to your customers.
What's next?
No matter how advanced your protection strategy is, Servium can help you improve your capabilities – whether you need to make the most of the tools you already have, increase your security resource, or detect and remediate specific vulnerabilities, we're here to help.
Get in touch today or reach out to your Servium Account Manager to see how we can help you keep your business safe and test your security to help make sure you aren't caught off-guard.
---
You may also be interested in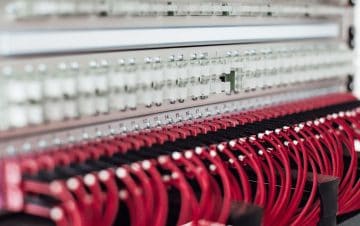 Servium
5 technology considerations before embarking on an AI project
While businesses everywhere are looking to capitalise on the power of AI, deploying this technology into your IT environment requires preparation and planning to avoid costly missteps. Our blog covers five key things IT leaders need to take into account before embarking on an AI project.
Read More >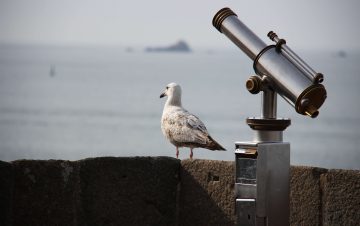 Management
OpsRamp and the rise of Observability
IT environments are becoming increasingly distributed across multiple clouds and on-premises infrastructure. With this added complexity, businesses need solutions that can give them visibility over everything that's going on - no matter where it is. In this blog, we discuss HPE OpsRamp, and how it can help businesses build their observability capabilities.
Read More >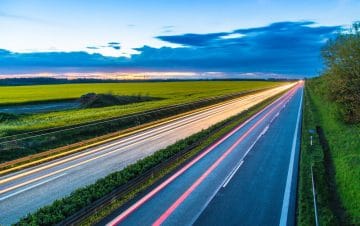 Servium
The Europe Connection
Conducting business in Europe continues to prove difficult in a challenging climate. That's why we've expanded our portfolio with three additional solutions to help unlock supply routes for our customers, including a new German-based Servium GmbH entity.
Read More >