There's a lot of reasons to move to VoIP telephony– whether you're pre-empting the ISDN/PSTN switch-off coming in 2025, looking to cut down on the costs of running traditional telephony infrastructure, or simply trying to improve the experience of making and taking calls – both at your desk and on the move.
No matter what your motivations are, Microsoft Teams Voice provides an enterprise-grade VoIP service contained within one of the most popular collaboration tools on the market, allowing you to not only capitalise on the benefits of VoIP, but do so in a way that can easily fit your organisation's needs – and is already familiar to your workforce.
That's why we've written this blog – to make the case for moving to VoIP telephony with Microsoft Teams, explain the different options available to you when establishing a new VoIP system, and help you make the most out of Teams.
Why move to VoIP?
First things first, we should address the elephant in the room: the ISDN/PSTN switch-off is looming in the not-so-distant future of 2025, so, ultimately, it won't be long before you don't have a choice but to move – fortunately, there's lots of benefits to VoIP to make it worth getting ahead of the game now, rather than trying to catch up later.
The first thing to establish is what exactly VoIP is – it stands for Voice over Internet Protocol, which entails what you might expect: running calls over the internet rather than through traditional telephone lines. This brings some important gains.
For starters, VoIP is cheaper than running a traditional phone system – by routing calls through the internet, you can avoid some of the expenses of traditional phone systems – some VoIP packages offer the ability to make calls for free, and even the calls you pay for are usually significantly cheaper to make than they would be if you used a traditional telephony system.
Those savings are amplified by the fact that you can route calls straight to existing employee devices, rather than needing to ensure that all users have their own dedicated handsets. While VoIP systems still require some infrastructure to operate, there's much more versatility to how this infrastructure is set up, and any option you pick should still present you with a large cost saving compared to a traditional phone system.
That saving on infrastructure is even more pronounced now, with the ISDN/PSTN switch-off coming soon. If you pay up to refresh your phone system now, you're paying for something that will last you a maximum of three years – so there's no real chance to see a return on your investment.
More importantly, VoIP systems also help to improve the user experience of handling business calls – rather than being tied to the handset on your desk, you can make and receive calls from wherever is most convenient for you – whether you're sticking with a handset, using your laptop, making business calls from a personal mobile device, or utilising all three so you can stay in contact no matter where you are.
Making the most of VoIP with Teams
Since the pandemic, we've all become familiar with using Teams to some extent – whether you're constantly using it to collaborate with your co-workers, or only using it every so often for an online meeting. That's a big bonus, as making a call from Teams VoIP follows the same process as a regular Teams call – allowing you to make and receive phone calls from the Teams client – whether you're accessing it on your work PC, or your mobile phone. This seamless integration means your employees will be able to intuitively adjust to the new system, smoothing your switchover.
A VoIP telephony solution works through the use of a session border controller (SBC) – the infrastructure that lies at the heart of any VoIP system. There are three main ways you can set up an SBC for your business – running an on-premises SBC, using direct-routing-as-a-service, or, in the case of Teams Voice, opting for a Microsoft Teams calling plan. Here's what makes each one tick:
On-premises SBCs are the "traditional" route – it gives you the security of always having your SBC physically available to you, but requires an upfront purchase, ongoing support costs, and, especially for larger organisations, an IT team that's trained to bring the SBC back online should something go wrong.
Direct-routing-as-a-service offers you access to a cloud-based SBC, so you can pool your costs with other organisations and not have to concern yourself with the day-to-day maintenance and management of the infrastructure.
The final option is to pay for a Microsoft calling plan – this essentially means Microsoft running your SBC on your behalf. This has its place, ensuring that all of your Teams VoIP service is delivered via Microsoft. But there's very little flexibility in these plans, and since users can't pool their minutes, things can often get expensive, fast.
With that in mind, we usually recommend direct-routing-as-a-service for our customers, although larger enterprises might see greater value in running an on-premises SBC.
Getting ahead with Servium
Making the most of Teams Voice has never been easier – it's been on a sharp upward trend in terms of functionality, and the VoIP side of Teams is no exception, with new features being added to the offering regularly.
We're experts in Teams Voice, and not just because it's the VoIP system we use ourselves. Our know-how with Teams Voice makes it easy to get set up and running with a new system, whether you're migrating from a traditional phone system, or you're already using VoIP and just want to move to a new provider.
While any change-over in your phone system requires some downtime, we can make sure you get back up and running smoothly – and you can retain your phone numbers so your customers can still easily reach you after making the switch.
Through our Partner Ecosystem, we can connect you to the level of support you need to keep your telephony running smoothly – whether you just need an engineer available to help you fix your issues periodically, or a 24/7/365 managed service to make sure your users are able to make the most of the technology.
Plus, once you're up and ready with VoIP, we can also help you recycle your old equipment, ensuring that it doesn't end up in landfill – and, if it's in good condition, we can even help you get some value back out of it.
If you're ready to make the switch to VoIP and start calling the shots with Teams Voice, we're ready and waiting to help you discover the full value of the change – get in touch or contact your Servium Account Manager to learn more.
---
You may also be interested in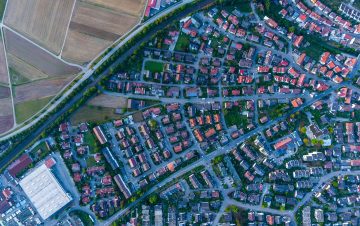 Data
Defending your data: a housing sector spotlight
Businesses such as housing associations and not-for-profit organisations hold so much Personally Identifiable Data that they become highly attractive targets to cyber criminals. But they're often ill-equipped to defend and store this data securely from prying eyes.
Read More >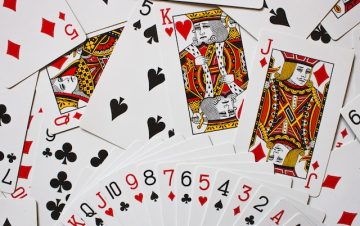 Servium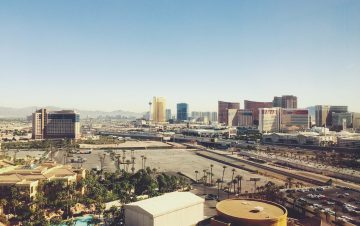 Servium
CEO Edit: July 2023
Hot off the plane from some major IT events in Vegas, our CEO Paul Barlow shares his thoughts on how the IT as a whole is evolving, and what these changes mean for Servium - and our customers.
Read More >