The highs and lows
We find ourselves in April 2022, (hopefully) over the hump of COVID-19, and yet still in a sad, strange time, and it feels selfish to look forward to the future without first pausing to reflect for a moment. Our minds are heavily occupied by the horrible injustices currently being inflicted on Ukraine. Our thoughts are with all those who have lost their lives, been displaced from their homes, or affected in any way. I know the whole Servium team have been contributing where they can to various charitable efforts, and I feel so fortunate that we are in a position to do so.
Rather cruelly, the world just keeps on turning, and one recent high point has been the celebration of our female tech pioneers on International Women's Day (IWD) last month. Two of our team members, Jade and Sara, shared their perspectives on what it means to be a woman in tech today, and so in case you missed it their advice on IWD was:
Sara Wilkinson – Be your own person with no apologies for who you are.
Jade Johnston – Be seen, be heard, work hard, play hard and go and achieve your goals.
Servium today
Getting back to business, Q1 is coming to a close, and as CEO I personally couldn't be prouder of what the Servium team have achieved so far this year.
But it's not just me that's getting back to business.
There's definitely no 'BAU' yet, but IT teams are finding themselves able to reduce time spent firefighting and simply keeping the lights on and instead are picking back up their innovation projects. Many of these projects have been on hold over the past two years; namely those that take the business forward with technology, especially on infrastructure side.
Not only that, we're finding that our customers have more time, budget and resource to catch up with new tech that has been released over the last couple of years. Where customer conversations were previously dominated by client solutions and home working, enterprise solutions are fast becoming the main priority. It's exciting, and my team have loved being right alongside them, guiding them through redefining their business' very own 'new normal'.
Hot topics of today and tomorrow
Security: I'd be remiss not to lead with security. It's rightly at the forefront of our customers' minds as seen in our 2021 CSQ.
Ransomware is a leading security concern, and a UK Gov report published last month revealed that "Organisations [surveyed] cited ransomware as a major threat, with 56% of businesses having a policy not to pay ransoms." While no business can ever be 100% secured against these attacks, our customers are rightly taking necessary steps to reinforce their protections.
We're seeing particular interest in user awareness training as customers recognise their users as a first and crucial line of defence. Undertaking engaging security training little and often, via short videos produced by security specialists such as Mimecast, ensures that every employee is trained to the same standard. Frequently revisiting training in bitesize chunks, as opposed to in a one-off training hit, keeps security front of mind. Whether employees are in the office, fully remote or somewhere in the middle, online training means there are no barriers to everyone becoming more cyber astute and taking an active role in preventing security breaches.
Supply and stock levels: Questions around supply constraints remain a daily occurrence for us. I wish I could say this in a whisper (or even not say it at all), but yes, supply constraints are set to continue for the foreseeable. Intel and the like are investing heavily to reduce the impact of shortages on their output, but the results of this research won't be affecting customers any time soon.
However, it's far from being doom and gloom. The market is flooded with alternatives such as Virtual Desktop Infrastructures (VDI) that enable businesses to overcome any restrictions to hardware supply. After several years of shortages our team are well-versed in assessing desired customer outcomes, identifying appropriate technology options, and traversing supply challenges to ensure the need is met.
Up, up and away into the cloud
Of course, we can't talk hot topics without heading up into the cloud. Our customers' cloud checklists include:
Composable architectures: We're spending a lot of time right now speccing, developing and building composable infrastructures that are flexible and designed for the future. Going composable offers the nimbleness, agility and resilience to help organisations quickly pivot and respond to changing business demands.
Immutable storage: Returning to a security theme, many customers are taking steps to protect data and minimise business impact in the event of a successful breach. Industry leaders such as Arcserve and are leading the way in tamper-proof back-ups, so that backed-up data cannot be changed or deleted by anyway either intentionally or by accident.
Addressing CSP changes: Most Microsoft Cloud users are by now well aware of the significant upcoming changes to the Microsoft Cloud Solution Provider (CSP) program. We're actively engaged with many of our customers to ensure that their passage to Microsoft's New Commerce Experience (NCE) is smooth and simple. If you haven't had a chance to get to grips with the changes yet, and need to plan your move, then this one-page factsheet is the right place to start.
How are Servium responding to the needs of business' today?
We're continuing to expand our services and software practices, and enhance the levels of service and support for our customers in these core areas. In particular, our team have been really busy bringing together these two areas of the business to design sophisticated unified comms solutions that extend our offerings in this area. Watch this space for more on this.
Hopefully my observations have helped you better understand where IT is today, and where it's going tomorrow. If you got any questions, here's where you can find me:
---
You may also be interested in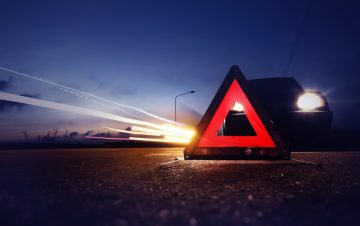 Security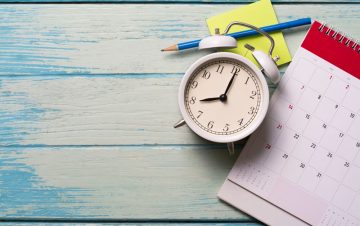 Compute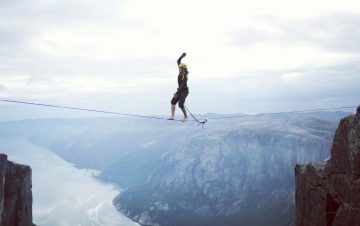 Security