4 things we learnt from HPE's latest GreenLake announcement
We've been well behind the value of HPE's GreenLake services ever since their arrival in 2019. The prospect of being able to create cloud-like infrastructure experiences – both operationally and financially – but on-premises is impressive, and one we could see early on should be of interest to our customers.
However, GreenLake as a market offering has been a slow burn for HPE. Despite some major brands like Home Depot in the US and BMW in Europe on-boarding with the tech, it inherited a label as something only the largest organisations could see value from. Some of that was down to the early financial instruments that supported the offering, which today are much slicker and more genuinely aligned with what could be called a cloud-like experience. Some would argue the configurations available were only suited to larger enterprises, but again swift changes to add smaller VM and container options ensured GreenLake stood up for all businesses.
Despite the bumps in the road, HPE has remained committed to the vision it set out at the launch of GreenLake to have all its technology offerings as a range of subscription, pay-per-use and consumption-driven solutions within three years. And in many ways the latest announcement completes that goal and we're really excited by what is now possible from GreenLake.
Here's our four biggest takeaways from their announcement and what we can now expect from GreenLake:
1. More than ever, customers want to buy differently
As more business return to something closer to pre-pandemic normal, HPE has seen some extraordinary growth from GreenLake. They announced 130% year-on-year growth for the last quarter. HPE put it down to customers wanting to accelerate their digital journey and believe there is a growing desire to be "data-first" and "cloud-everywhere". When I consider the discussions we are having with our own customers, I think the answer to the uptick is more simple – as IT teams return to the office, just like other users they are looking at all of the projects that have been shelved or delayed over the last two years and they need to get them back on track. HPE GreenLake offers a fantastic way to refresh key parts of edge-to-cloud infrastructure, without the massive financial outlay, and with confidence that all you'll be paying for is what you use.
2. A unified experience – one platform for everything
The latest announcement from HPE has added 12 new services to the GreenLake platform, taking the number of services offered to 50, covering connectivity, virtualisation, containerization, storage, management services and high-performance compute. HPE claim that GreenLake is the only platform where compute, storage, data and connectivity can all be bought as-a-Service – certainly on-premises.
As the technology infrastructure powering the applications and services your business relies on gets more complex, GreenLake takes away many of the operational machinations that need to take place to keep infrastructure functioning. Automation and predictive analytics are heavily baked into the platform and promise zero-touch management – giving IT teams welcomed respite from many routine admin tasks, helping them to turn their attention to making the infrastructure create value.
All of this is collapsed into a single UI – offering one unified experience to manage edge, datacentre, co-location and even multi-cloud environments.
3. HPE Aruba has joined GreenLake as Network-as-a-Service
There's no question that for many businesses the network has been the poor relation compared to infrastructure for compute and data. As you pursue your digital transformation strategy, connectivity will be increasingly important. The network is the fabric by which you will digitise your processes, so getting it right is critical. IT teams no longer want to be bogged down troubleshooting the network today, they want to develop it and for it to be ready to support the business in the future.
HPE has added the Aruba family of network solutions to the GreenLake platform as Network-as-a-Service. It offers a vehicle to obtain all the access points and LAN points your business needs, and intelligent software and lifecycle services to manage a growing network. The same levels of automation and predictive analytics seen elsewhere in GreenLake help to self-manage the network, solving problems before they happen.
Interestingly, IDC say by 2025 60% of customers will buy Network-as-a-Service and be managing their networks in this way.
4. High Performance Compute is getting democratized
The GreenLake announcement from HPE also calls out the rising importance of High-Performance Compute (HPC). Until now only the biggest organisations have had the financial might to build the massive data centres necessary to perform HPC activities. The reliance on capabilities like GPUs and AI have put it out of reach for many. GreenLake is seeking to demoncratize these specialised business technologies through the consume not build approach. It means any organisation that wants to harness these capabilities can simply buy into the relevant GreenLake services and start harnessing their potential.
Interestingly, HPE also talk about the need for HPC to be occurring at the edge – closer to where the data is being created. The example they called out in their announcement illustrates this perfectly – NASA are using HPE's HPC infrastructure on the Space Station – so data can be analysed and processed locally before being sent to earth. With new IoT applications arising all the time, we can see HPC at the edge being a huge consideration and opportunity for many of our customers.
If you'd like to keep reading about HPE GreenLake – our Insight Guide is a great place to start. Alternatively, get in touch with me here, or speak to your Servium Account Manager to discuss GreenLake further.
---
You may also be interested in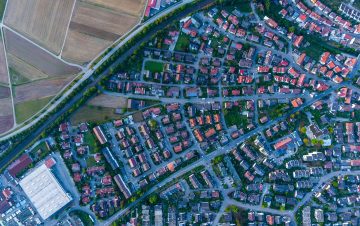 Data
Defending your data: a housing sector spotlight
Businesses such as housing associations and not-for-profit organisations hold so much Personally Identifiable Data that they become highly attractive targets to cyber criminals. But they're often ill-equipped to defend and store this data securely from prying eyes.
Read More >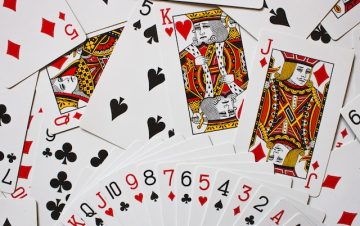 Servium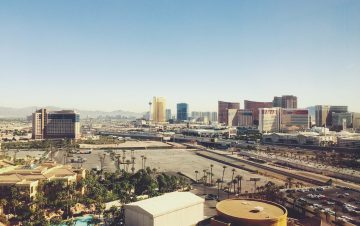 Servium
CEO Edit: July 2023
Hot off the plane from some major IT events in Vegas, our CEO Paul Barlow shares his thoughts on how the IT as a whole is evolving, and what these changes mean for Servium - and our customers.
Read More >