Tomorrow is Halloween, and as many of us prepare to celebrate this most scary of holidays, there's perhaps no time more apt to focus on a topic of much trepidation for IT teams: upgrading the operating system (OS) of their entire device estate.
With Windows 7 End of Life now less than 3 months away, IT managers with users still running this longstanding OS are facing up to the prospect of an upgrade in the not too distant future.
Although many of them might be looking to delay this process for as long as possible, with the compatibility of business-critical applications and how best to facilitate an almost inevitable end user hardware refresh cited as some of the most common concerns, it's important to better understand what alternative options are available to make an informed choice.
So, with the focus firmly on the future of Microsoft's Windows offerings, it's perhaps fitting that we explore the capabilities of Windows 10 and identify exactly what this latest OS has to offer.
Here's what you can expect from Windows 10: 
1. No more OS overhauls
Unlike previous OS offerings, Windows 10 is here to stay. That means that once you've upgraded, you don't have to worry about repeating the process again several years down the line to take advantage of a new release. Every few months Windows 10 receives a new set of updates that improve the operating system with bug fixes, security enhancements and additional functionality, ensuring that you're always running with the latest version as a result.
2. Feel the full benefit of new functionality
Windows 10 has been built with not just the needs of the modern user in mind, but with an eye on the capabilities of the latest end user devices. As such, Windows 10 supports a range of new functionality typically included with the latest devices including touch screen, digital inking and voice recognition.
You can enjoy the latest applications with ease and embrace new ways of working by harnessing the latest technology.
3. Say 'hello' to a simple and more secure sign-in
Although passwords still have their place, many of us are now looking for more innovative, and ultimately more secure ways, of signing into the devices and apps we use every day. For instance, many of the latest smartphones, tablets and laptops are designed to use combinations of passcodes, fingerprint and facial recognition to complete the sign in process, and Windows 10 is built to support these modern mechanisms.
With Windows Hello enabled you can sign in to your own device, key applications or even individual websites faster and more securely than ever using both fingerprint and facial recognition, with your own unique Windows 10 pin available as a backup when required.
4. The most secure Windows yet
In light of Windows 7 End of Life, one of the most significant arguments for pursuing an upgrade is the increased security threat presented as a result of continuing with unsupported OS. So, it makes sense, therefore, that by securing an upgrade to Windows 10 you are also helping to better ensure the security of your device.
Windows 10 is built with a host of world-class security features, such as Windows Defender Antivirus, firewall and more all included as standard, with regular updates providing renewed defences against the latest cybersecurity threats.
HP helps you take advantage
Although Windows 10 is designed to work on existing Windows 7, 8 or 8.1 devices, you'll only feel the full benefit with the latest Windows 10-ready devices such as HP's Elite family of premium business PCs and Laptops.
With Windows 7 End of Life approaching, there's no better time to consider making an upgrade, and facilitating a refresh is easier than ever before thanks to HP Device as a Service.
You can learn more about the options available to you with Servium and HP, as well as the scary consequences of continuing with an outdated OS by reading our Little Book of Outdated OS Horrors.
Download your copy here.
---
You may also be interested in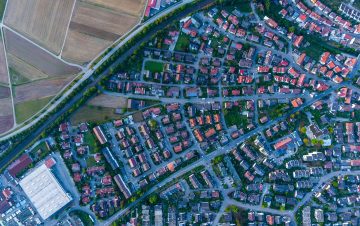 Data
Defending your data: a housing sector spotlight
Businesses such as housing associations and not-for-profit organisations hold so much Personally Identifiable Data that they become highly attractive targets to cyber criminals. But they're often ill-equipped to defend and store this data securely from prying eyes.
Read More >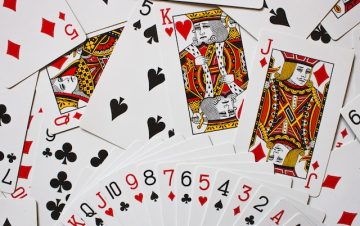 Servium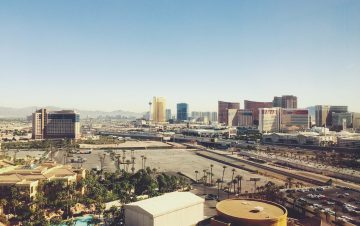 Servium
CEO Edit: July 2023
Hot off the plane from some major IT events in Vegas, our CEO Paul Barlow shares his thoughts on how the IT as a whole is evolving, and what these changes mean for Servium - and our customers.
Read More >