Today marks three months until 14th January 2020: the final nail in the coffin for Windows 7.
After a decade of commendable service, the operating system (OS) will enter End of Life (EoL). With just three months to go until the deadline, it's only right that we reflect on the achievements of Windows 7, and look ahead to what this change might mean for those still using it today.
A life well lived
Released in 2009, Windows 7 has become one of world's foremost operating systems. Designed as a follow-up to the somewhat less popular Windows Vista, Windows 7 was a major success, selling 240 million licenses within the first year to secure the honour of becoming the fastest-selling operating system in history.
There was much to love about Windows 7, and users lauded it for its ease of use, simple licensing models and the strength of its security posture. In fact, Windows 7 proved so popular that it sold in great numbers even before its release, with pre-orders way surpassing previous records.
It's not surprising, therefore, that many individuals and organisations are still using Windows 7 today. It's estimated that just under 30% of traditional PCs worldwide are still running Windows 7, with it only recently being surpassed by Windows 10 as the world's most popular OS.
But despite its continuing popularity, all good things must come to an end. And with the deadline for the end of extended support now set, it's important to understand exactly what this means for you and your business.
What is Windows 7 End of Life
In essence, Windows 7 EoL marks the point at which Microsoft will no longer offer free technical support or protective patches for Windows 7. As a result, any machines running the OS will be left unsupported. There will be no more system updates, and as business applications develop further to become faster and more intelligent, devices operating Windows 7 will struggle to keep up with the demands.
What's going to happen?
While your existing Windows 7 devices will continue to operate after the deadline, businesses that choose to stick with the outdated OS after EoL are opening themselves up to a number of additional risks in terms of both device performance and security.
Lack of dedicated technical support will also mean that what may previously have been a small problem, such as bug fixes, will potentially become critical with no further software updates in the pipeline.
Perhaps more importantly however, anti-virus software will no longer be designed to support your obsolete OS, meaning that you will have significant chinks in your cyber security armour. Regardless of business size, any data stored on an unprotected network is vulnerable to malicious attacks. If you store unprotected data of any kind, your company may be breaching its legal liabilities such as GDPR.
What can I do now?
If you're still operating with devices running on Windows 7, you're left with a simple choice. Continue as you are with ageing devices operating on an unsupported OS, or upgrade to new Windows 10-ready hardware.
And while there is nothing to stop you from sticking with what you've got, it's important to properly understand all the possible implications for you, your users and your business for delaying an upgrade to Windows 10. As we head towards Halloween, there's perhaps no better time to look back at some of the scary security breaches or headache-inducing hardware issues suffered by others as a result of continuing with outdated systems.
Our chilling guide to the Windows 7 afterlife digs into the details and demonstrates why it's time to migrate to Windows 10 or be haunted forevermore. You'll also learn more about the options moving forward, and how upgrading has never been easier thanks to HP Device as a Service.
Download our Little Book of Outdated OS Horrors now, if you think you're brave enough!
---
You may also be interested in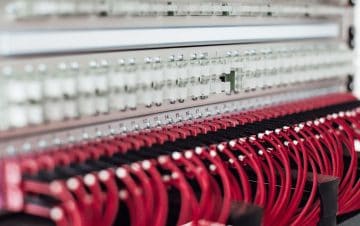 Servium
5 technology considerations before embarking on an AI project
While businesses everywhere are looking to capitalise on the power of AI, deploying this technology into your IT environment requires preparation and planning to avoid costly missteps. Our blog covers five key things IT leaders need to take into account before embarking on an AI project.
Read More >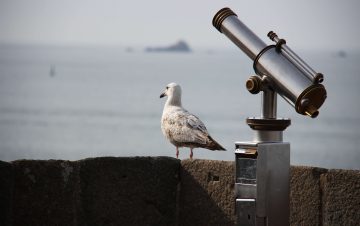 Management
OpsRamp and the rise of Observability
IT environments are becoming increasingly distributed across multiple clouds and on-premises infrastructure. With this added complexity, businesses need solutions that can give them visibility over everything that's going on - no matter where it is. In this blog, we discuss HPE OpsRamp, and how it can help businesses build their observability capabilities.
Read More >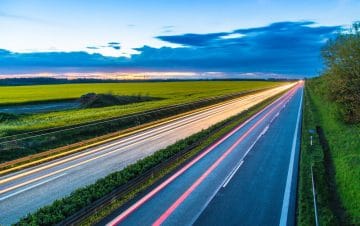 Servium
The Europe Connection
Conducting business in Europe continues to prove difficult in a challenging climate. That's why we've expanded our portfolio with three additional solutions to help unlock supply routes for our customers, including a new German-based Servium GmbH entity.
Read More >