And the award goes to…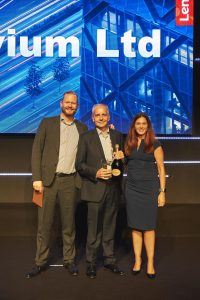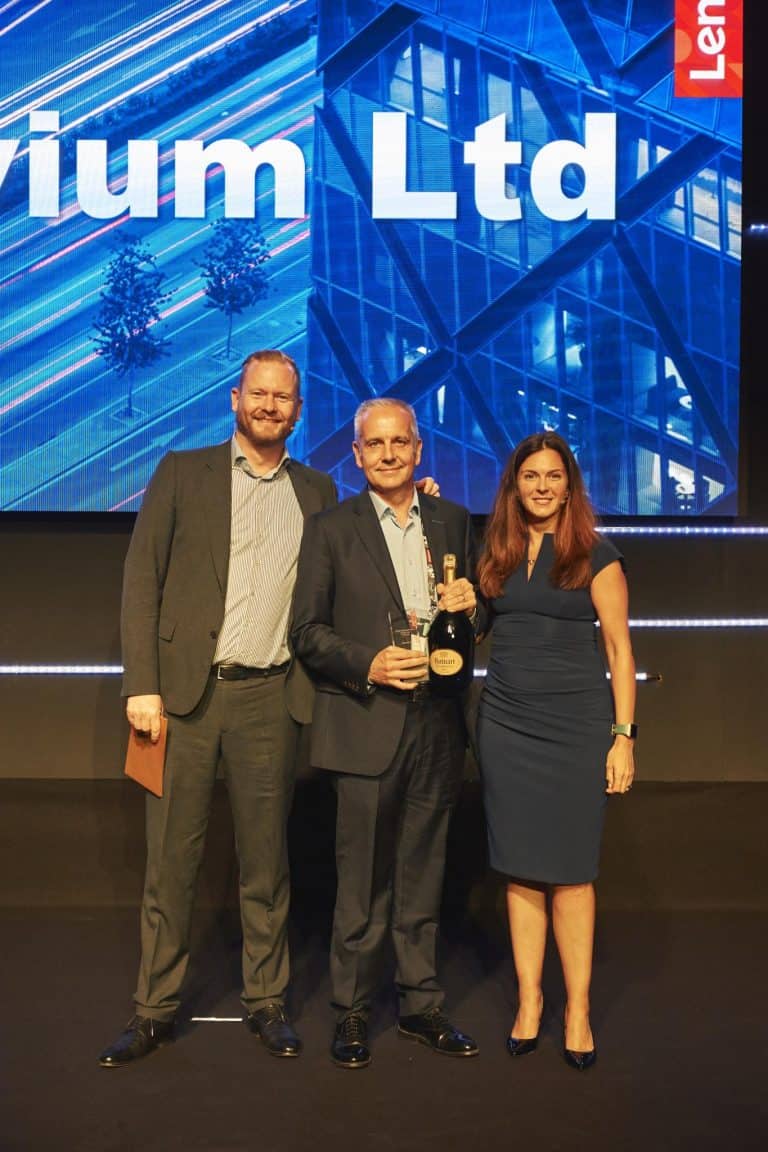 We are proud to announce that Servium has been awarded Lenovo Growth Partner of the Year FY18-19!
We were delighted to pick up this award last night at Lenovo Accelerate 2019.  It recognises the 500% growth we have seen in our Lenovo business over the last 12 months.  This incredible growth coincides with the gathering trend of digital transformation in the workplace and highlights the innovation that Lenovo provides across its excellent product and solution lineup.  The convergence of these two factors has seen our immensely valuable partnership with Lenovo grow year-on-year and go from strength-to-strength as a result.
The recipe for success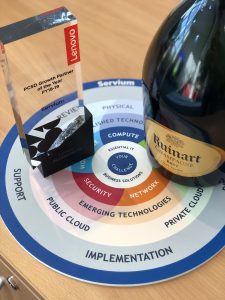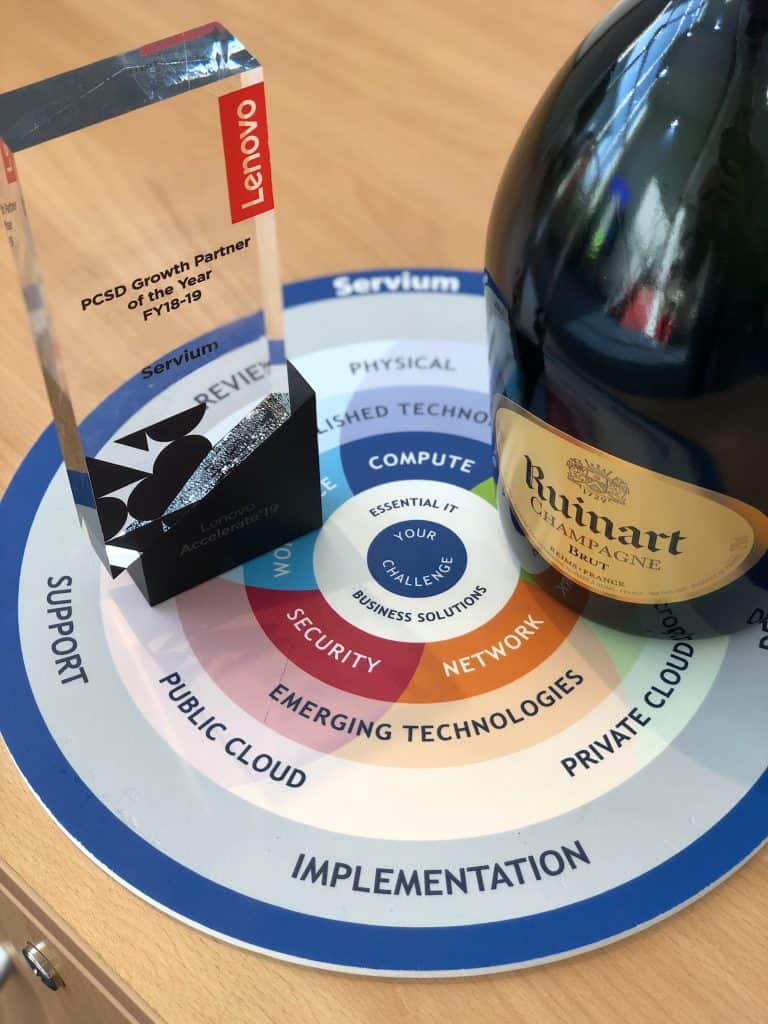 Managing Director, Paul Barlow, collected the award on behalf of the whole team at a prestigious partner ceremony.  Lenovo hosted a wonderful evening where we were able to celebrate our successes with other Lenovo Partners from across the UK.  Commenting on the win, Barlow said: "Winning this award is a testament to the hard work and efforts of the Servium team and I cannot thank them enough.  We've seen extraordinary growth with Lenovo which sets us apart from the rest of their channel and is something I am very proud of.  I firmly believe that our desire to deliver great experiences for our customers, matched with a comprehensive family of technology and great support from Lenovo has been critical to our success.  We'll be cracking open the champagne at Servium Towers soon!".
---
You may also be interested in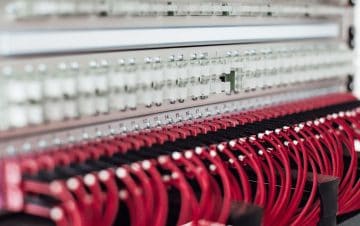 Servium
5 technology considerations before embarking on an AI project
While businesses everywhere are looking to capitalise on the power of AI, deploying this technology into your IT environment requires preparation and planning to avoid costly missteps. Our blog covers five key things IT leaders need to take into account before embarking on an AI project.
Read More >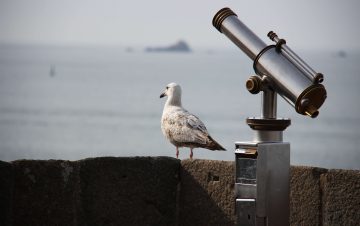 Management
OpsRamp and the rise of Observability
IT environments are becoming increasingly distributed across multiple clouds and on-premises infrastructure. With this added complexity, businesses need solutions that can give them visibility over everything that's going on - no matter where it is. In this blog, we discuss HPE OpsRamp, and how it can help businesses build their observability capabilities.
Read More >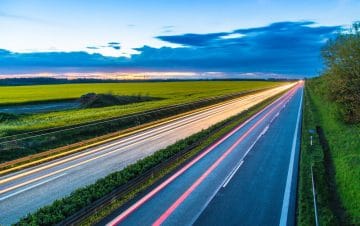 Servium
The Europe Connection
Conducting business in Europe continues to prove difficult in a challenging climate. That's why we've expanded our portfolio with three additional solutions to help unlock supply routes for our customers, including a new German-based Servium GmbH entity.
Read More >