VMworld is a global conference for virtualisation and cloud computing, hosted by VMware.  It is the largest virtualisation-specific event that take places every year in San Francisco and Barcelona.  I recently had the pleasure of attending, heading to Barcelona on behalf of Servium where I was joined by our Lead Technologist, Richard Clark.
The theme this year was "Make Your Mark" and concentrated on how you make your mark and make things meaningful for your business.  As a VMware Enterprise Partner, VMworld is a great opportunity for Servium to understand the strategic direction of one of our key vendor partners.  I was pleased to also host several of our customers at the event, giving them the chance to understand VMware's direction, and how this might align with their own IT strategy and plans
Bigger and better than ever
This year was without doubt one of the biggest VMware events I have attended in the last 6 years.  Over the 3 days, more than 10,000 customers met with over 4,000 vendors and partners.
A significant amount of the event was dedicated to cybersecurity.  New and expanded security solutions are advancing VMware's vision of "intrinsic" security by infusing critical applications and automations into their solutions, to protect data and reduce risk.
Another key message that resonated across the event was: "Any App, Any Cloud, Any Device."  With some of the plans afoot at VMware, they are making big strides towards this reality through innovation in both the data centre, whether that's on-premises, private cloud or multi-cloud and in the workspace and the tools provided to end-users.
For those who didn't attend, here's a rundown of my key take-aways:
New VMware Carbon Black Cloud solutions
In a move to become the market leader in endpoint security, VMware acquired Carbon Black in September.
Several new VMware Carbon Black Cloud solutions will be available to customers in early 2020.  Offerings include:
• Endpoint Standard: antivirus combined with endpoint detection & response
• Endpoint Advanced: Endpoint Standard with additional real-time endpoint query & remediation
• Endpoint Enterprise: Endpoint Advanced with inbuilt advanced threat hunting and incident response
• Workspace Security: a combination of behaviour threat detection, next-generation antivirus, digital workspace analytics and remediation solutions
• Workload: a new advanced cloud workload protection add-on for VMware vSphere
Dell makes VMware Carbon Black Cloud its preferred solution
Dell Technologies, which owns a majority stake in VMware, announced that it will make VMware Carbon Black Cloud the preferred endpoint security solution for Dell customers alongside Dell Trusted Devices & Secureworks.  The new partnership aims to bring VMware Carbon Black's advanced endpoint protection to businesses of all sizes that utilise Dell hardware.
NSX Distributed Intrusion Detection & Prevention
NSX, VMware's software-defined networking and security solution, is continuing the rapid innovation charge by launching NSX Distributed Intrusion Detection & Prevention (IDS/IPS).
NSX Distributed IDS/IPS has an inspection engine built-in to the hypervisor for single-pass analysis and elastic throughput scale with workloads.  The solution is expected to be released in its beta phase in January 2020.
Project Pacific beta program for vSphere
VMware's Project Pacific will enable vSphere administrators to leverage familiar VMware tools, and manage Kubernetes and container infrastructure anywhere.  VMware vSphere runs either on-premises, in a hybrid cloud or on hyper-scalers.  On the other hand, developers will be able to easily manage their application services and deployment using familiar Kubernetes tools.
Project Pacific will include fully integrated container networking, which will simplify Kubernetes implementation, deployment and management.  It will also include integrated Cloud Native Storage that enables developers to provision any vSphere-supported storage on-demand in a fully automated fashion.
Workspace ONE Privacy Guard
VMware's Workspace ONE is a management platform that allows administrators to centrally control applications on their end users' mobile devices and cloud-hosted virtual desktops.  It is available for both cloud and for on-premises deployment.
A new privacy guard has been announced that provides transparency into how employee devices and business apps are being managed.  With the new Workspace ONE Privacy Guard, employees have visibility into what data is being collected on both their personal and corporate devices, as well as the device permissions requested by installed applications.  Users will now receive notifications from Privacy Guard indicating when their IT team has changed any application or device management policies.
VMware tightens Microsoft partnership
VMware has introduced Workspace ONE for Microsoft Endpoint Manager to accelerate Windows 10 management.  The two companies are partnering to develop this new solution that will enable modern management for Windows 10 devices.  The first phase of the integration is expected to be made available by the middle of 2020.  It will focus on the employee experience of Workspace ONE for Microsoft Endpoint Manager customers including onboarding workflows and enhanced self-service access to enterprise services and applications.
Additionally, VMware will extend conditional access for Microsoft 365 apps and services via Workspace ONE by integrating with Microsoft Endpoint Manager and Azure Active Directory Premium across BYOD use cases.  VMware will extend Microsoft Windows Virtual Desktop capabilities to customers using Horizon Cloud on Microsoft Azure.
Want to know more?
Of course, these are just my highlights.  There were many more innovations and good news stories and it was a great event.  If you'd like to talk further about any of these discussion points or would like advice on using or expanding VMware technology as part of your infrastructure, please get in touch with myself or one of the team.
---
You may also be interested in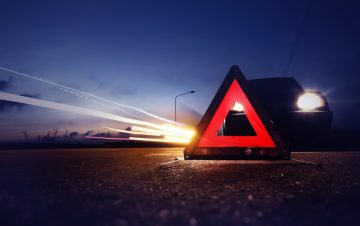 Security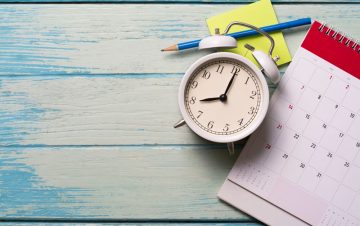 Compute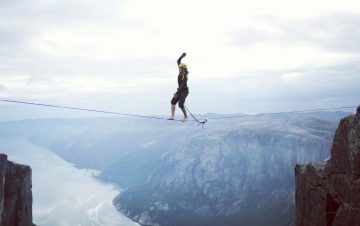 Security