It's no secret that several recent events have had a colossal impact on businesses all over the globe. From the constant barrage of storms that swept across the UK in the first half of 2020 to the unexpected outbreak of the coronavirus, or COVID-19, in China, businesses are having to adapt quickly to the restrictions that have emerged as a result of these acts of God.
The most prominent of these restrictions is that of travel. With flooding and severe weather having seriously affected a number of areas throughout the UK, and many countries now in a state of quarantine due to the contagious nature of COVID-19, employees in some cases have no other choice but to work remotely. It's therefore unsurprising that we've seen a sharp and significant surge in the demand for video conferencing technology and collaboration tools.
The ability to work remotely is essential right now
As popular exhibitions and industry events, such as Mobile World Congress (MWC) and Facebook's Global Marketing Summit, continue to get cancelled left, right, and centre, it's clear that travelling to and from your business' other global locations is probably not a smart move at the moment. Some organisations have even started to implement policies that require employees to self-isolate for a given time period if returning from a holiday in a quarantined zone.
It goes without saying that the ability to offer remote working is a must for businesses right now, if only as a precautionary measure. This ensures that regardless of where your employees are in the world, they can always stay productive, as well as staying safe. And while that doesn't mean you should suddenly send all of your employees home and shut up shop for the month, the Centers for Disease Control and Prevention (CDC) have advised that companies make certain they have the infrastructure in place ready to support remote working should they need to. Only this week Nike closed its European HQ in Amsterdam, sending 2000 people home to work remotely, a decision taken after one employee was diagnosed with the virus. It's an extreme, but necessary measure, the impacts of which will be significantly minimised because they have the right technology infrastructure in place to support it.
Your employees are ready for remote working
The good thing is your employees are probably already gearing up to work remotely. According to the IWG's 2019 Global Workplace Survey, 73% of people in the UK consider flexible working the new norm. And as younger generations begin to form the latest workforce, the expectation will be that flexible working comes as part of their contract. Moreover, regularly commuting to and from work has grave environmental implications, and as the impact of climate change continues to manifest itself in our worsening weather, there's never been a better time to consider the wider benefits of remote working. Enabling your employees to work from home half the time has the potential to dramatically reduce your business' carbon footprint, ensuring you contribute to less traffic, air pollution, and greenhouse gas emissions.
Video conferencing and collaboration tools have the answer
Video conferencing and collaboration tools give businesses the freedom to work as flexibly as they like. At home, on the bus, on a plane, at the office – wherever they are, the experience is exactly the same. Here's what makes video conferencing and collaboration tools such an ideal solution when travel isn't an option:
Video conferencing
Current restrictions on travel mean many businesses are grounded and unable to visit their other sites and customers; video conferencing still makes face-to-face meetings possible. Thanks to crisp audio and vivid visuals, the quality of certain conferencing solutions like Zoom or Webex can make it almost seem as though the person is in the room with you. Because video conferencing makes it so easy and seamless to talk to multiple people at the same time, it also helps improve relationships between teams, especially in dispersed workforces, and drives greater productivity. By harnessing tools such as the Webex Teams Unified App, the conferencing experience across multiple devices is made that much better too.
The demand for the functionality made possible by video conferencing has clearly been demonstrated in recent times by the increase in monthly active users on Zoom's platform – according to Bernstein Research, this figure has shot from 1.99 million in the whole of 2019 to 2.22 million in the first two months of 2020 alone! What's more, Fortune Business Insight has predicted that the global video conferencing market size is expected to reach $6.37 billion by 2026.
Collaboration tools
Collaboration is the name of the game when it comes to working as a team, particularly when half of your team might be working on the other side of the world. It's so important to be able to effectively communicate with each other on a daily basis, but going to the effort of setting up a video conference each and every time you need to discuss a project is impractical and time-consuming. That's why collaboration tools such as Microsoft Teams, Slack, and Cisco Spark are the perfect complement to video conferencing. To keep your team as productive as they possibly can be, you need to be making use of both. It's all about working smarter and taking advantage of features that help you work from wherever you are, whether that's by editing documents simultaneously, responding in real-time thanks to instant messaging, or streamlining your task management. If you're already using tools like Office 365 or Cisco Webex, you may even already have access to some of the tech without even knowing.
The best thing about being able to support flexible working is that it makes a huge difference to your team's productivity – according to IWG, 85% of over 15,000 global business confirmed that greater location flexibility led to an increase in productivity. It also now plays a significant role in the happiness of your people, considering Gartner has predicted a 10% boost in employee retention in 2020 when companies support a "choose-your-own-work-style" culture. Importantly, a Polycom survey found 62% of remote workers want their employers to provide better technology that helps them stay connected with their colleagues.
All this in mind, it's undeniable that regardless of the current climate you should be responding to the demand for remote working by harnessing the best that video conferencing and collaboration tools have to offer. As partners with some of the world's leading technology manufacturers, we're perfectly positioned to help you implement a flexible working strategy that works for your people and your business.
To learn more or speak to an expert, get in touch.
---
You may also be interested in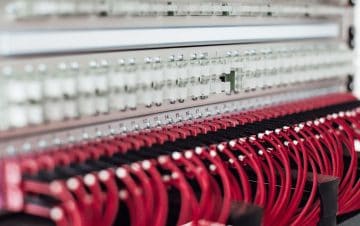 Servium
5 technology considerations before embarking on an AI project
While businesses everywhere are looking to capitalise on the power of AI, deploying this technology into your IT environment requires preparation and planning to avoid costly missteps. Our blog covers five key things IT leaders need to take into account before embarking on an AI project.
Read More >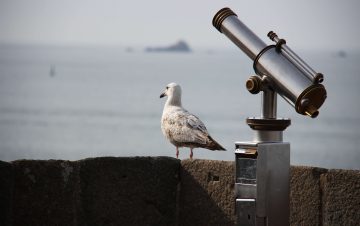 Management
OpsRamp and the rise of Observability
IT environments are becoming increasingly distributed across multiple clouds and on-premises infrastructure. With this added complexity, businesses need solutions that can give them visibility over everything that's going on - no matter where it is. In this blog, we discuss HPE OpsRamp, and how it can help businesses build their observability capabilities.
Read More >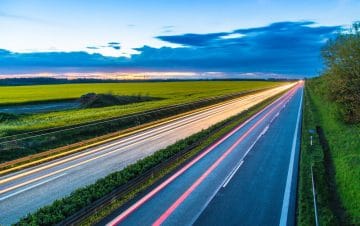 Servium
The Europe Connection
Conducting business in Europe continues to prove difficult in a challenging climate. That's why we've expanded our portfolio with three additional solutions to help unlock supply routes for our customers, including a new German-based Servium GmbH entity.
Read More >