When reflecting on the last 12 months, one word stands out to me, and that is resilience.
That's the resilience of everyone as individuals for coping with everything that's been thrown at us. The resilience of businesses to cope with uncertainty and challenges. And the resilience of our industry and country overall in what has been a really tough year.
I'd personally like to take a moment to praise my own team's resilience and tenacity to get us through 2021. Everyone at Servium has worked their socks off to make sure that our customers had everything they needed in the face of logistics challenges, supply chain challenges and changing restrictions.
One of our customers put it perfectly when we caught up recently. They said that absolutely everyone has unpredictable or unpreventable challenges, that's something that simply can't be avoided. It's how you put problems right and control the outcomes that counts. The Servium team do everything they can to make sure when problems occur, they're put right in the right way.
However, my ultimate goal isn't to simply problem-solve for our customers, but to go further and delight them with the services we provide. So, I was incredibly pleased that our recent customer survey (CSQ) revealed we are doing just that. A couple of the stand-out stats that I'll be shouting from the rooftops include:
99% of customers would recommend Servium
81% are extremely satisfied with Servium's customer experience
Looking ahead for customers
But our CSQ isn't all about Servium. It's about our customers. We use it to understand where our customers are going and what they're doing to get there, so that we can make sure our services genuinely help.
Some of the specific projects on our customers' priority lists in 2022 will be client refreshes, storage reviews, and re-evaluating Microsoft 365. Whatever they're looking to achieve in 2022, we'll be right alongside them.
More generally, I believe some core business priorities will impact the IT industry in 2022:
Continuing to improve and evolve mobile, hybrid working strategies.
Security is never going to go away. Zero-trust architectures look to be emerging as a priority for many.
Private 5G networks. Interest is growing in this area. Particularly for logistics businesses where they can take advantage of having all their stores, warehouses and transit workers on one network, and the efficiencies and communication benefits this offers.
What's on Servium's cards for 2022?
New service offerings
Keep your eyes peeled for more information on new and developed service offerings for 2022. One of our core focus areas will be expanding our service and software teams.
Developing our business
We're investing in our own systems so that we can deliver the best possible experience for our customers. I'll be able to share some more specifics in my future CEO blogs, but one of our development projects is the roll-out of a new VoIP system integrated with Microsoft Teams. We're excited for the improvements this will have on how easily we can communicate with our customers, suppliers, partners and vendors.
Sustainability push
All of us in the technology industry need to be leaders for necessary change. We must also recognise that this change will only happen as a sum of everyone's actions, not just a select few. At Servium, we're all continuing to make sustainability a priority in 2022. This goes right through our business, from how we deliver projects, to the way we evaluate technology and how we act in our individual daily lives. As a business, we've already achieved ISO140001 status, demonstrating our dedication to protecting the planet for everyone. We're looking to build on this foundation in the year ahead.
Giving back
Every year, we set aside a percentage of our profits to donate to charity. We ask every Servium team member to pick out their favourite charity so that we can donate on their behalf. This year, we've got a wide variety of local and national charities, all of whom we are proud to support. Some of this year's chosen charities include:
Child Bereavement UK, Royal Marsden, Clatterbridge Cancer Charity, The Royal British Legion, Little Princess Trust, and Crohn's and Colitis UK.
The new Servium website
If you've been reading this blog, and thinking that something looks a bit different, then you're quite right! We've given our website a facelift. Our goal in doing this was to make your experience on our site more enjoyable and make it faster to find what you need.
Check out one of our new features here, it's an introduction to Pathfinder – our approach to helping you navigate your journey to better IT.
All that's left for me to say is that I wish you all the best for the festive season and the year ahead. We'll be here over the Christmas break to support our clients when they need us. Need to know what our opening times will be? Visit our shiny new homepage.
---
You may also be interested in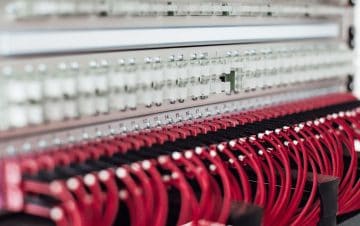 Servium
5 technology considerations before embarking on an AI project
While businesses everywhere are looking to capitalise on the power of AI, deploying this technology into your IT environment requires preparation and planning to avoid costly missteps. Our blog covers five key things IT leaders need to take into account before embarking on an AI project.
Read More >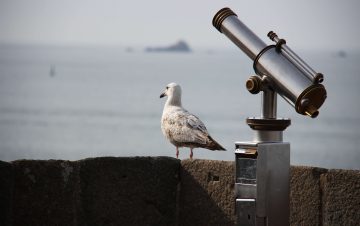 Management
OpsRamp and the rise of Observability
IT environments are becoming increasingly distributed across multiple clouds and on-premises infrastructure. With this added complexity, businesses need solutions that can give them visibility over everything that's going on - no matter where it is. In this blog, we discuss HPE OpsRamp, and how it can help businesses build their observability capabilities.
Read More >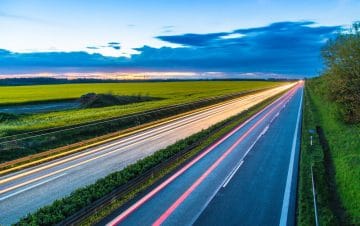 Servium
The Europe Connection
Conducting business in Europe continues to prove difficult in a challenging climate. That's why we've expanded our portfolio with three additional solutions to help unlock supply routes for our customers, including a new German-based Servium GmbH entity.
Read More >