Last July, VMware released vSphere+, a powerful update to their existing vSphere solution.
vSphere+ takes the product from a reliable hypervisor to an extended cloud-first toolset that's capable of revolutionising datacentre IT by expanding the VMware capabilities businesses are accustomed to seamlessly into the cloud. Eventually, all existing vSphere licenses will be converted to vSphere+ licenses and every business is set to be better off for it.
Or, at least, that's how it was pitched.
As we approach the first birthday of vSphere+, and the eventual mandatory switchover, we're examining what it does, how IT teams can leverage it, and whether or not it lives up to the initial hype.
It's time to get cloud-like
It's hardly a secret that cloud has reshaped every aspect of IT – from infrastructure to applications, and even fundamentally changing the way IT teams are expected to work. This is driven by the fact that cloud offers three big promises to organisations: scalability, flexibility, and most importantly, cost efficiency.
Despite this, there's still a lot of good reasons to stick with your on-premises infrastructure – at least for some of your apps. Control is key to effective IT operations, so for many businesses it makes sense to keep your critical systems on-prem so you can retain the highest level of control over them. Data sovereignty also has a major role play here – if you keep your data on-premises, you always know where it is and who has access to it. Those operating in highly regulated arenas need to ensure they can prove sovereignty and on-prem is the easiest way to achieve that.
But the price businesses pay for on-prem is often steep. There's the literal costs – purchasing, running and refreshing hardware – but also the opportunity costs associated with having IT teams dedicated to managing on-premises infrastructure, working to keep the lights on rather than pushing for real value creation.
Adding to this, new, cutting-edge applications and software are increasingly developed to be cloud-native, harnessing the benefits of cloud infrastructure to deliver faster services at scale. Backporting these apps to classic on-premises infrastructure, where they often can't run as effectively and drain time and resource in the process, is counterproductive.
This is where vSphere+ comes into play. VMware was the original virtualisation pioneer, and for many businesses, vSphere has been the go-to hypervisor for virtualising infrastructure since day one. With vSphere+, businesses can take their VMs and run them as cloud-native workloads in a Kubernetes environment.
This makes it possible to truly run their on-premises environment as a private cloud and harness the flexibility of cloud infrastructures. But it's not just a solution for businesses focusing on their on-premises infrastructure. The vSphere+ Cloud Console consolidates the management of all vSphere hypervisor deployments into a single place, whether they're on-prem or in the cloud. This makes it an essential tool for hybrid cloud strategies, and allows IT teams to extend the VMware tools they're already familiar with across their entire environment.
Dodging the costs of on-premises
The other main draw for vSphere+ is the introduction of subscription consumption for the service, allowing businesses to move CapEx costs over to OpEx. This smooths out expenditures and allows for better budget management – which grants some of the cost efficiency of cloud to on-prem.
But it doesn't bring all of the cost effectiveness that cloud promises. If you're running on-premises infrastructure, you still need to ensure IT teams are keeping hardware running smoothly, and budget for the costs of new kit as well as operational costs like power and cooling. If you want to know more about the cost differentials between different types of cloud and on-premises, check out our blog on the cloud shared responsibility framework.
Of course, financial expenses aren't the only costs that come into play when discussing on-premises infrastructure. Time is money, and some of the comparative cost-inefficiency of on-premises environments comes down to IT teams needing to fight fires rather than focus on adding value to the business through more ambitious projects.
vSphere+ can help combat this. By simplifying the management of workloads through a single management solution, IT teams can recapture some of their time and reset their focus to bigger, more transformational changes to a business' IT environment.
This also makes moving back and forth between on-premises and cloud much smoother, as the same tools can be utilised throughout the entire environment, rather than needing personnel to be trained to use one set of tools for cloud, and another for on-prem. As a result, if you decide to take your on-premises workloads into the cloud at a later date, you can also dodge costs associated with reskilling, and avoid some potential headaches of a hybrid cloud environment.
Does it meet the hype?
There are two major trends in IT at the moment which fit vSphere+ perfectly. The first is cloud repatriation – the process of organisations, for one reason or another, moving away from cloud and taking workloads back to on-premises. When it comes to repatriation, businesses need to ensure that they're not compromising on the benefits of cloud while moving back to on-prem.
As a result, vSphere+ offers a perfect opportunity – smoothing costs by allowing for the OpEx-based expenditure that businesses are used to in the cloud, and by being able to run workloads in a Kubernetes environment, businesses can continue to harness some of the benefits of cloud-native IT, even while on-premises.
What's more, the fact that vSphere+ works across all environments, and brings all vSphere hypervisor management into a single pane of glass, makes it a vital technology for businesses who are only planning on repatriating certain workloads.
This ties into the second major trend that vSphere+ is perfect for – hybrid and multi-cloud strategies. IT teams need to maximise the impact and efficiency of their workloads by finding the perfect location for everything, but are stalled by the fact that different tools are needed for each environment, creating a management headache. vSphere+ streamlines this by bringing every deployment into the Cloud Console, ensuring that management stays in one place, even if workloads aren't.
So, what's next?
As with so many technology deployments, timing is everything. We don't know when VMware will start taking vSphere end of life, but the earlier you can get out in front of the switch the better. Start considering your existing licences, and evaluating when to start migrating to vSphere+.
If you need help assessing your current licensing, or would like to taking vSphere+ for a spin yourself, get in touch with our team. We have a deep pool of VMware experience, and we're well-poised to help you out.
Alternatively, if you're still trying to figure out your cloud strategy, why not give our blog on cloud adoption frameworks a read?
---
You may also be interested in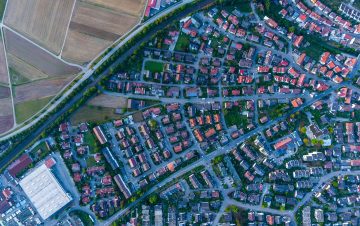 Data
Defending your data: a housing sector spotlight
Businesses such as housing associations and not-for-profit organisations hold so much Personally Identifiable Data that they become highly attractive targets to cyber criminals. But they're often ill-equipped to defend and store this data securely from prying eyes.
Read More >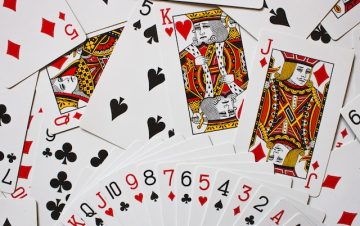 Servium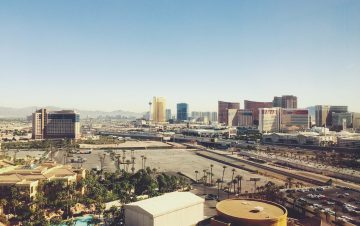 Servium
CEO Edit: July 2023
Hot off the plane from some major IT events in Vegas, our CEO Paul Barlow shares his thoughts on how the IT as a whole is evolving, and what these changes mean for Servium - and our customers.
Read More >