CCTV surveillance has long been a staple of business security, and is a key service for many organisations in monitoring for criminal activity such as theft or destruction of property, as well as ensuring the general safety of its staff. However, the role of surveillance cameras within a business has progressed significantly over time, and as more functionality continues to be added to these devices, more is being made possible to better enhance business processes.
IP cameras are beginning to prove an invaluable tool for providing analytics that help streamline operational efficiencies and improve the customer experience through more targeted sales. Driven by this notion, Cisco has created Meraki Vision (MV), a series of cloud managed security cameras that bring the ease and flexibility of the Meraki platform to enterprise surveillance.
Cisco MV is so much more than simply security, and really pushes the boundaries of what's achievable from your surveillance system. We've compiled a list of 5 reasons why Meraki Vision could be the next step in harnessing the power of your visual data.
This is the third and final blog in our series on Cisco Meraki Vision. Read all about how MV compares to traditional IP camera solutions here, and discover its merits within the Education sector here.
1/ Video-based analytics
Game-changing insights can be derived from the analytics drawn from video footage. It can be used to help evaluate trends within customer buying habits, identifying opportunities for sales promotions or else establishing areas wherein staff productivity could be improved. Cisco MV takes this one step further by introducing motion heat maps, which grants users visibility over the differing levels of activity taking place within a given zone, allowing them to see where footfall is most frequent and recognise any areas or displays that customers have demonstrated particular interest in. Similarly, MV is able to 'people count', observing changes in traffic throughout the day and recording the results, which users can click on at any time and jump to the corresponding footage. As MV uses machine learning for this, it gets more accurate each time, too.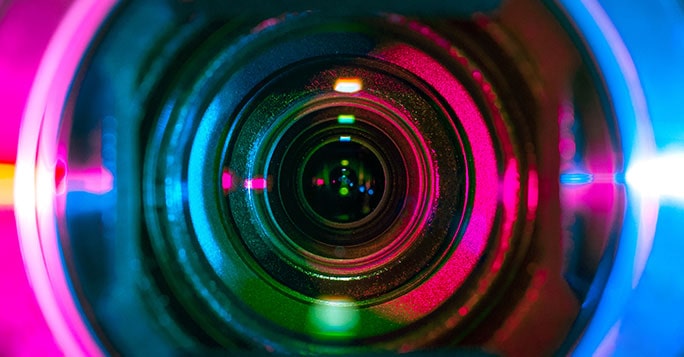 2/ Remote monitoring
It is often a challenge for organisations to find a surveillance solution that permits visibility across both their main site and any remote locations within the same centralised platform. MV's user-friendly management interface makes this easy, and gives users the option to view all of their sites even when on-the-go, on any device, from anywhere they like. This means they can seamlessly access all of their installed cameras from a single pane of glass, enabling them to ensure the organisation is meeting health and safety standards, and that the personal safety of staff, customers, and guests is monitored at all times, both inside and outside the building. This is helped by smart night-time recording technology and IR illumination for dark environments, providing 24×7 coverage for up to 30 metres.
3/ Avoid shrinkage
Cisco MV can not only be used to ensure that the people within your business stay secure and productive, but can assist the quality control of your products too. Email alerts can be set up in the Meraki dashboard to notify you of specific events such as malfunctions or accidents, vastly improving response times and leading to less wastage and tremendous cost savings.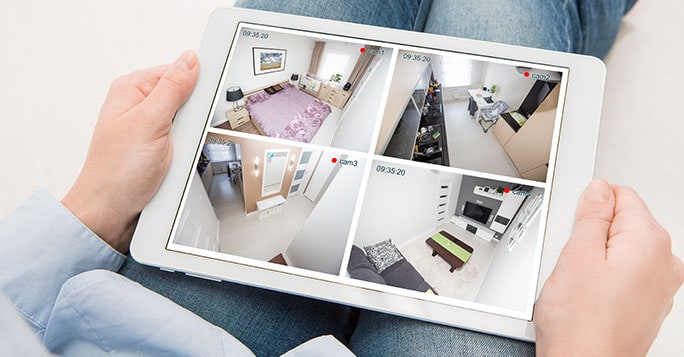 4/ GDPR
Importantly, Meraki products are built with data protection at their core. Meraki Vision takes privacy very seriously, anonymising any data collected from its in-built analytics functionality without devaluing the generated intelligence. The Meraki dashboard enables users to swiftly respond to any data subject requests regarding their personal data, and features such as the Out-of-band Control Plane limits the amount of personal data that can be transferred from any device to the Meraki cloud.
5/ Saving you time and money
As soon as MV is installed onto your site, it's making a sizeable difference to your business environment, if only because of the huge reduction in overheads it enables. MV cameras are self-contained, with all footage stored on the edge, so there's no need for Network Video Recorders (NVRs), or Video Management Systems (VMS) either. Deployment of new networks can also be completed in minutes before the hardware has even been shipped to your site.
The cameras themselves are incredibly quick to implement, and the simple-to-learn cloud-controlled dashboard substantially reduces the need for staff training. It also eliminates painstaking manual searches; thanks to MV's Motion Search feature, users can select areas of interest and limit searches according to particular spikes in activity, only viewing the visual data they need, instead of having to unnecessarily scrutinise hours of footage. This is a revolutionary step in the analysis of video footage.
Cisco Meraki Vision goes beyond the conventions of surveillance and into the very core of your business processes. By opening up more opportunities for innovation, it gives your team the tools they need to become more efficient, drive better sales and customer service, and gain stronger insights into your processes to help you really shape the future of how your business is run.
---
You may also be interested in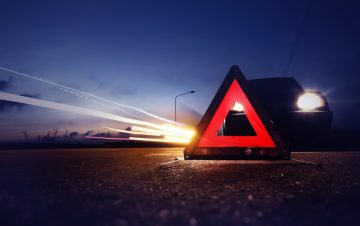 Security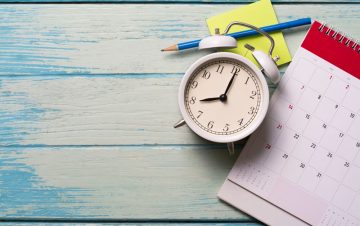 Compute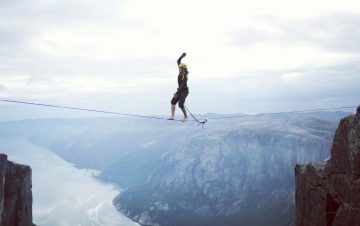 Security