It is every school's right to feel safe. Every single student, teacher, and staff member should be able to experience an environment that is completely secure without the learning process ever being compromised. One way of achieving this peace of mind is through the use of CCTV surveillance. While this has long been the subject of some controversy, more and more schools are now turning to the intelligence that CCTV can provide in a bid to reduce vandalism, theft, and act as a deterrent for antisocial behaviour.
The difficulty comes in finding a solution that is compliant with all statutory requirements and any relevant codes of practice, while remaining budget-sensitive. Many IP camera systems on the market today can take a lot of time to install and link up to the existing IT network, which can result in prohibitive costs and complex deployments. We believe the answer is Cisco Meraki Vision.
This is the second in our series of blogs about Cisco Meraki Vision (MV). You can read the first here.
Why Cisco MV for Education?
Meraki has already established itself as a strong contributor to IT within the Education sector. Thanks to its reliable wired connection and "always-on" wireless coverage, Meraki makes it possible for students to learn from anywhere, all while putting device management and application control in the hands of teaching staff thanks to its ease of use.
Cisco MV builds on this simplicity with an equally easy CCTV solution that is a ideal for schools and wider education. Here's our take on some of the advantages Vision can bring to the learning environment.
Easy to deploy and install
Installation of Meraki Vision is incredibly simple and quick to implement. Only requiring a few basic steps to set up, cameras can be distributed throughout the whole school campus in a matter of days. This keeps any learning disruption to a minimum, particularly if installation can be completed over a bank holiday. Zero-touch deployment also means that should any new cameras be required, these can be configured onto the network before the hardware has even arrived! MV licenses even have your school's budget in mind; unlike legacy IP cameras, MV doesn't require any extra management software or storage capacity – it's all included.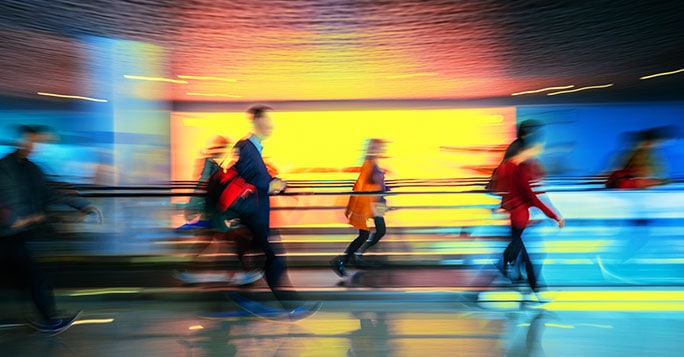 Even easier to use
Meraki Vision's intuitive management interface consists of an exceedingly user-friendly dashboard that anyone can quickly learn how to use. It provides a centralised view of the entire Meraki network, and ensures that this functionality can be accessed on any device, anywhere in the world. It allows users to create video walls that can be customised to monitor key areas of the campus as needed, including remote campuses that are separate to the main site.
Protected against vandalism
There are MV cameras available both for indoor and outdoor use which can be purposefully installed in hard-to-reach locations across school grounds, however there is always the risk of them becoming victims to vandalism. The MV71 model was designed to be both impact and weather-resistant. IK10-rated, it is therefore vandal-proof and very difficult to destroy. If for whatever reason, a camera is stolen, all data stored within it is encrypted, and can only be accessed via the Meraki dashboard.
Bandwidth-conscious
MV cameras were built to combat the issue of limited network bandwidth. They eliminate overuse in two key ways: firstly, through motion-based retention, MVs will identify areas within footage where no motion is detected and trim down the recorded footage so that any points of inactivity are discarded. The second is achieved via the dashboard. When viewing footage, Meraki will automatically recognise if the viewing computer is network-based or remote. It will then adjust accordingly by either streaming direct to the device (if on the network), or by proxying streams through the cloud (if remote).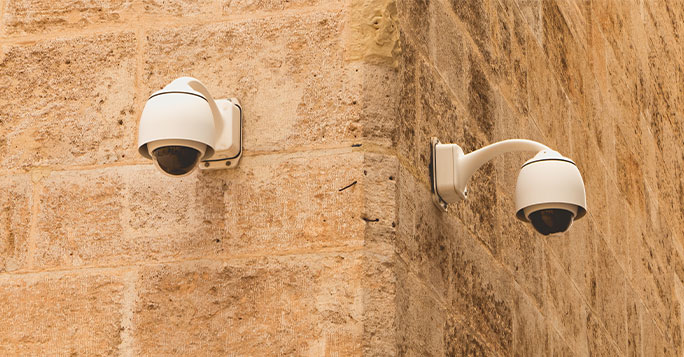 Video analysis
Meraki Vision provides users with key analytical functionality that enables a more in-depth analysis of captured footage. Motion heat maps can be used to track behaviour patterns and footfall within specific areas on campus, making it ideal for identifying any reoccurring suspicious activity on-site, and determining if restricted areas are being trespassed. Object detection, too, uses machine learning to detect individuals – a beneficial tool for spotting truancies or else monitoring school visitors from the moment they step foot onto the grounds. Audio features also allow circumstances to be given context, by clarifying incidents surrounding child welfare in line with the Keeping Children Safe in Education (KCSIE) initiative, safeguarding from threats such as bullying or extremism.
In-built security features
As well as all local video and management data being encrypted, multi-user access can be assigned so that certain users are only granted access to specific cameras. This way, Headmasters, support staff, and receptionists can gain visibility of the school areas that are most relevant to them. Email alerts can even be set up to detect and report on any activity within a given area you have specified. Helpfully, MV licensing also means that any new security features or software is updated automatically, ensuring the cameras are always as secure as they possibly can be, and without any additional cost.
Cisco has created many of its products with education in mind, and Meraki Vision is no different. Its streamlined operation and modest design ensures that CCTV does not have to be intrusive, but can instead be constructive, enhancing the learning environment by making your school's safety its only concern.
---
You may also be interested in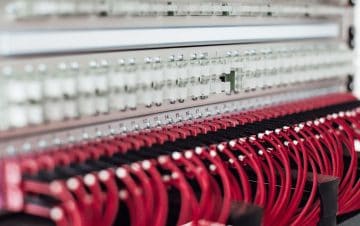 Servium
5 technology considerations before embarking on an AI project
While businesses everywhere are looking to capitalise on the power of AI, deploying this technology into your IT environment requires preparation and planning to avoid costly missteps. Our blog covers five key things IT leaders need to take into account before embarking on an AI project.
Read More >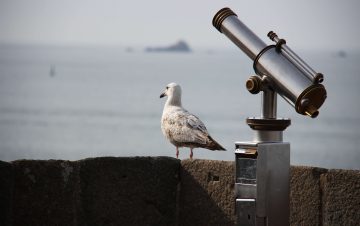 Management
OpsRamp and the rise of Observability
IT environments are becoming increasingly distributed across multiple clouds and on-premises infrastructure. With this added complexity, businesses need solutions that can give them visibility over everything that's going on - no matter where it is. In this blog, we discuss HPE OpsRamp, and how it can help businesses build their observability capabilities.
Read More >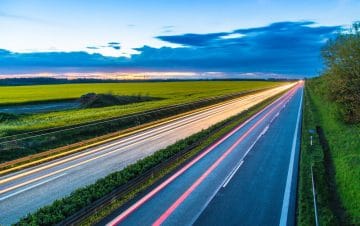 Servium
The Europe Connection
Conducting business in Europe continues to prove difficult in a challenging climate. That's why we've expanded our portfolio with three additional solutions to help unlock supply routes for our customers, including a new German-based Servium GmbH entity.
Read More >