We're already flying through 2023, but that doesn't mean we can't take a moment to look back at the year just gone.
It was a year that brought its fair share of uncertainty and unexpected obstacles, but our team worked tirelessly to overcome these challenges and provide our customers with the exceptional service that we pride ourselves on. It's a testament to their efforts that despite a difficult climate, we were able to achieve revenues of over £30 million for the first time. This also owes much to the continued loyalty and support of our customers. I'd like to thank you all for continuing to put your faith in us as your IT partner.
After a positive year, the responsibility now turns back on our team to achieve even more in 2023. It's why we've made 'Building on our success' the focus for this year, something that the whole team are committed to delivering.
Kicking off 2023 in style
Our annual Sales Kick Off was our first opportunity to distil the 'Building on our success' message across the entire business. It was also our first live and in-person kick-off event since the pandemic. It was great to bring team members from all 4 corners of the UK together, along with our partners Cameo and HPE, at the beautiful Coombe Abbey for a day of team building and planning for the future, as well as a charity raffle that raised a significant donation for the Epilepsy society.
We were also delighted to be joined by listening skills expert Graham Drew who provided us with the Cognis Engage advanced listening skills programme. Graham shared guidance and best practice steps to hone our communication skills – valuable tools that will help us build lasting relationships both internally and externally.
The Kick Off was a fantastic way to launch our plans for this year, and share strategies for how we can best help our customers.
Navigating economic uncertainty
One of the biggest customer challenges we discussed during the Kick-Off was the ongoing economic climate, and the commercial constraints this continues to present for businesses.
Last year was tough for many, and there are plenty of conflicting predictions as to how 2023 may unfold. At Servium, we're cutting out the noise to focus on what we can control, and how we can help customers realise better value from their IT investments and projects. This is especially prevalent as customers look to reignite major projects that have been left on the back burner.
Where we hope to add additional value is by turning the generic into the specific. That means taking broad IT buzzwords and working with customers to identify exactly what these mean in the context of their business.
Here are a few project areas we're expecting our customers to focus on:
1) Doubling down on data resiliency
It wouldn't be a CEO blog without an emphasis on the importance of security.
This is unsurprisingly still a major focus in 2023, particularly given the advancement of cybersecurity threats and the demand this places on security posture. There's no blanket solution for increased cyber resilience, but one area where we are seeing our customers take action is data resiliency and the solutions in place for data backup.
Data is a hugely valuable and sensitive asset for any business, and in the face of increased cyber risk and a sophisticated threat landscape, a resilient backup solution offers a reassuring safety net.
We're proud to work with an extensive partner portfolio and take great care in selecting best-in-class vendors to support our customers. Our due diligence shows that Arcserve has a strong resiliency proposition and reassures us of the strength of its solutions.
2) What does hybrid work look like to you?
I think it's safe to say that hybrid work is here to stay. Since the forced adoption of new working practices, many businesses have seen the benefits of better work-life balance and increased flexibility. But there are also many organisations that still need their teams to juggle office working, home working, and time off-site.
To get the best out of your people, you must create a hybrid working strategy that is truly unique to your needs. This is where our team are adding additional value, by helping our customers to define exactly what hybrid working looks like for them. Your preferred approach, and the specific demands placed on your team will massively impact solution identification.
3) Sustainability takes centre stage
Sustainability is no longer a line item on meeting agendas – it IS the agenda. We've definitely seen a shift in focus from our customers as they become increasingly aware of their environmental impact, and the steps they can take to enforce better practices.
But sustainability is another generic term that means different things to different people. Businesses are working to redefine what they mean by sustainability, and are effectively building a sustainability posture of initiatives. From an IT perspective, careful consideration needs to be given to areas where positive changes can be made quickly, without the need to reinvent your approach.
One such area is device strategy, where more environmentally conscious choices are already available. These can be implemented at relative ease without compromising on suitability, functionality or security. Our recent blog explores this in more detail and explains how businesses can align device strategy with sustainability goals.
Looking over the horizon
We're always keeping an eye out for innovations coming down the line, and staying ahead of new developments is another way we can continue to build on our success.
When I look at the latest trends, it's hard to ignore the 'chat' around Artificial Intelligence (AI) tools like ChatGPT. While this particular example doesn't have any major implications for our business, it's a strong indicator of a move towards generative AI with the potential to accelerate operations. We're already seeing many of our vendor partners embrace AI as part of their solutions, and it's an area where we're expecting to see real innovation this year.
We're already seeing signs that we can expect 2023 to be another challenging and unpredictable year. But by turning the generic into the specific with technology and solutions that become genuine difference makers, we believe we can help our customers and build on our success together.
If any of the subjects I've covered have resonated with you, and you want our help to put your IT plans into action, please get in touch with your Servium Account Manager or speak to one of the team.
---
You may also be interested in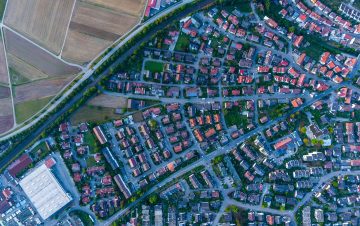 Data
Defending your data: a housing sector spotlight
Businesses such as housing associations and not-for-profit organisations hold so much Personally Identifiable Data that they become highly attractive targets to cyber criminals. But they're often ill-equipped to defend and store this data securely from prying eyes.
Read More >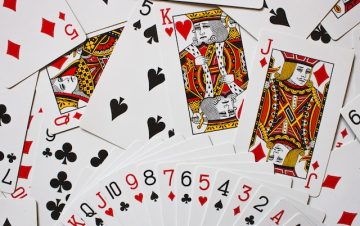 Servium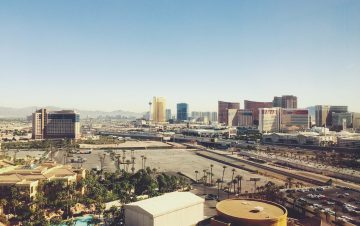 Servium
CEO Edit: July 2023
Hot off the plane from some major IT events in Vegas, our CEO Paul Barlow shares his thoughts on how the IT as a whole is evolving, and what these changes mean for Servium - and our customers.
Read More >