A year of uncertainty
And just like that, it's Spring again. It feels like any other Spring (wildly unpredictable weather, colour returning to the countryside, people risking going coat-free) but as we all know, Spring 2021 is one like no other.
The last year has put everyone through their paces. It's been a time of hardship and loss, with everyone affected in some capacity. Logistically, Servium were ready for remote working, and we had the whole company set up at home in under 24 hours. However culturally, like many other businesses, we simply weren't ready for the toll that the enforced separation would take on us.
The Servium approach to lockdown
Cue my management team doing whatever we could to help everyone feel motivated and stay connected, both with each other and with our customers. It's been a long year of virtually shared takeaways, Zoom quizzes, and little treats to remind the team that though they may be out of sight, they are never out of mind.
Customers joined us for a beer and a natter at our virtual pub; the next best thing to seeing them in person. In the absence of our normal customer event schedule, we doubled down on the amount of insight-led content we produced and shared. In fact, I kept my content team busier than they have ever been…!
What's on the horizon?
Where Spring 2020 was defined by trepidation and reactive actions, Spring 2021 is instead one of cautious hope and widespread speculation.
As CEO, I'm lucky to be in the position of having a bird's eye view of the challenges and worries facing all of our customers. In my view, these are the initiatives that will shape IT in the months to come:
1. Work time = Martini time
For those fortunate enough to be slightly less advanced in years than I am, Martini time is any time, any place, anywhere. I'm not suggesting everyone pours themselves a Martini each time they log on, but more that the same rules now apply. Employees are accustomed to the flexibility afforded by remote working, but businesses must recognise that what works for one person won't always work for all. I'm interested to see how individual businesses tackle agile working moving forward.
2. Cloud
Increased reliance on cloud services throughout the pandemic has many businesses questioning their current cloud strategy. We're storing more, sharing more and collaborating more via the cloud than ever before, and I don't see that slowing down. Servium are currently rolling out our new cloud solutions service, Vapour Trail, so keep your eyes peeled for developments to come.
3. Speed
When the world came to a stop, speed (and lack thereof) became even more apparent. We're so accustomed to having information at our fingertips that when it's not instantly accessible, it is both noticeable and (quite frankly) irritating. Whether that's the speed at which employees access files, how fast customers are able to process a transaction or simply how long it takes your users' laptops to turn on in the morning, businesses must address speed of processes to drive their business forward.
4. Security
New ways of working mean new modes of protection. The battle between IT teams' priorities and the business demands will both be impacted by this one, as it's essential that IT is both usable and inherently secure. Here, I think of the 13,000 strong Nationwide workforce that will continue to WFH permanently, and the vast amounts of sensitive data that they process remotely on a daily basis. In scenarios such as this, there is simply no excuse for a poor security posture, regardless of the company's size.
5. Digital resiliency
More data and more security issues mean the increased prospect for more large-scale losses. I'm predicting that modern cloud-based Back-Up and Disaster Recovery solutions will play a more prominent role in business' digital resiliency plans.
6. Knowledge-sharing
Now, more than ever, we should be taking advantage of those who are sharing their expertise. If you're making big IT decisions, take the time to absorb the quality insight that's out there and make clued-up decisions. In that light, for the month of May, we're opening up our extensive content library, The Knowledge, so that every single document is freely accessible. We aren't requesting contact details or anything in exchange, just download what you want, when you want.
So, do you agree with my musings? I'd be interested to know. My (currently virtual) door is always open.
Message me on LinkedIn.
Follow me on Twitter.
---
You may also be interested in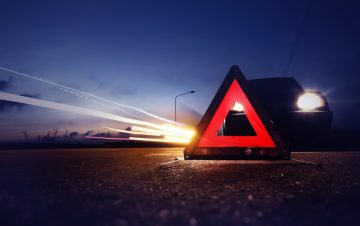 Security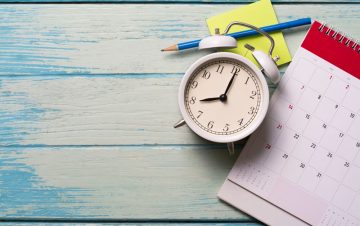 Compute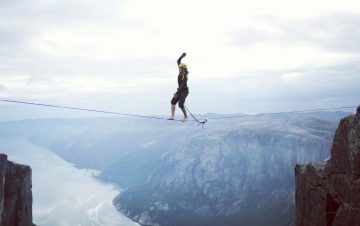 Security