Among the many impacts that COVID-19 has had on work life, an increase in data may not have been an obvious one. However, IDC predict that in 2021 "More than 59 zettabytes of data will be created, captured, copied, and consumed". A staggering amount that's being significantly accelerated by remote working.
From changes in work habits to new tools and functionalities available to businesses, organisations are not only producing a higher volume of data than ever before, but there has also been widespread diversification in the types of data being generated.
Data diversity is broadening
The standout example is video content and its role in day-to-day communications now. Businesses that may have had little need for video are creating, downloading, storing and sharing them with higher frequency than ever, especially with features like call recording that while useful, consume huge amounts of capacity. Businesses are also consuming more media-heavy data than ever thanks to new apps, richer experiences and newfound freedoms to swap data both internally and externally. All of these factors are driving a rise in unstructured data most businesses IT strategies will not have accounted for when selecting their storage platform, even for solutions deployed in the last couple of years.
Legacy file systems have typically focused on handling large file data, rather than the volume and variety of data businesses are now experiencing. With smaller or incompatible files slipping through the gaps, siloed solutions are being bought to counter the surge in unstructured data. Incredibly, IDC estimate that by 2025, 80% of data will be unstructured.
The longer you wait, the bigger the clean-up
The trouble with data is that it continues to grow all the time. As the title of this blog suggests, getting toothpaste back into a tube is a messy job that inevitably creates wastage and loss along the way. The same goes for wrangling unstructured data, but the less data you have to handle, the easier and more budget-friendly it will be.
Cloud is key
Some of your data has inevitably already made its way to the cloud. This presents both a challenge and an opportunity. The challenge is to ensure the seamless interchange between on-premises storage and capacity in the cloud, so data can easily be moved and protected. This relies on in-house storage technology that can easily connect with the hyperscalers and not create an even bigger data headache you need to unpick later. Conversely, there is also the opportunity to capitalise on the flexible capacity and attractive economics that providers like Microsoft and AWS can offer.
Consequently, consumption of cloud storage products is at an all-time high; it's projected that by 2021, cloud data centres will process 94% of all workloads. Sticking with legacy storage solutions, the data migration journey to the cloud can be a rocky one.
If you still need convincing (or if you need to break it down for others) why you should be modernising your file storage, then we've made it nice and easy for you…
7 reasons to modernise your approach to file storage:
Searchability: This is particularly important in regulated industries where it's essential that critical data, such as chatbot files, is quick to retrieve, no matter what the file type is.
Unstructured data tends to be siloed: The nature of unstructured data is such that it's usually deposited in an 'other' bucket of storage that core storage solutions simply can't handle. This isn't only expensive and burdensome on IT, but you're also missing out on opportunities offered by cloud innovation.
Locked-up value: The faster you can access data, both historic and current, the more value you can unlock from it: data consumers can also be more productive as time spent wading through unstructured data is cut. Teams can collaborate more efficiently and make quicker progress.
Efficiencies in management overheads: Modern cloud storage solutions are designed to minimise both the time and skills required to manage the solution. Moving to the cloud also leads to reduced maintenance costs of physical on-premises solutions.
Scalability of cloud: With all the talk about scaling up and down, it can be easy to miss how cloud file storage solutions enable you to scale across, making your data storage work in the best way for you both on-premises and in the cloud.
Use 100% of purchased storage: Historically, purchasing storage means over-provisioning to ensure top-level performance. Businesses have come to accept and expect purchasing data capacity that they can't actually use. Modern file storage methods allow you to use 100% of your capacity, so you can get maximum value out of every terabyte, and scale up only when necessary.
Real-time insight: Contemporary file storage solutions recognise the true value of reporting. With swelling data you've got to have a handle on it in real-time, not days later. Deep level reporting ensures the answers are right there when you need them.
Which businesses should be addressing their file storage?
Advanced file storage has traditionally been seen as relevant to only the largest organisations, but with unstructured data creation becoming universally relevant, the use cases are increasingly common:
Any business that has a high data consumption and is producing varied types of data.
Any business whose users are frequently manipulating rich data.
Any business that is seeing an upswing in the volume of unstructured data.
The latest file data storage harnesses all of your data, providing a solution that facilitates growth and innovation, and importantly is cloud native. We recently partnered with Qumulo, whose refreshing approach to file storage was built to combat the failings of legacy tech.
Qumulo, who now?
They're far from being the new kids on the block; they're a name to remember. Qumulo customers' combined data storage already exceeds 1 exabyte, and every year they get more recognition in Gartner's Magic Quadrant.
Ready to discover more about Qumulo? We got to know them a little better in a recent episode of our 'I Need One of Those' webinar series: watch it back now.
---
You may also be interested in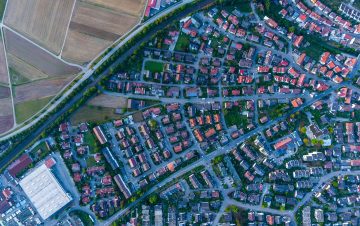 Data
Defending your data: a housing sector spotlight
Businesses such as housing associations and not-for-profit organisations hold so much Personally Identifiable Data that they become highly attractive targets to cyber criminals. But they're often ill-equipped to defend and store this data securely from prying eyes.
Read More >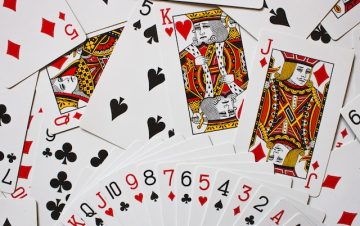 Servium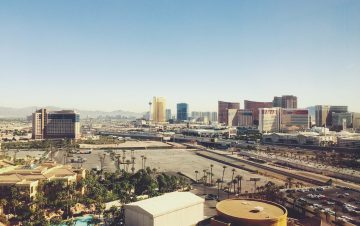 Servium
CEO Edit: July 2023
Hot off the plane from some major IT events in Vegas, our CEO Paul Barlow shares his thoughts on how the IT as a whole is evolving, and what these changes mean for Servium - and our customers.
Read More >