Summer temperatures aren't the only thing on the rise
I write this in the middle of the scorching heat wave the UK has been subjected to in recent weeks and I can't believe there is a chance the temperature will top 40 degrees Celsius. The lure of air-conditioned offices may well give the return to work another bump!
Temperatures aren't the only thing soaring right now as we face up to the global cost of living crisis. I recently took part in an industry panel discussion on employee wellbeing, and this was a recurring theme for how business leaders look after their people and keep them motivated at a time when household budgets are getting squeezed.
Naturally, the economic outlook continues to dominate much of the customer conversations I have been having over the last few months also, and its inevitable fall out on IT budgets and priorities. Ironically, many of the projects our customers want to deliver show no signs of going away, especially as IT teams return to work to tackle post-Covid project backlogs. But, with rising costs on the horizon how they go about delivering them is being called into question at every turn.
While Servium works hard to deliver the best economic value for our customers, we are also at the mercy of the same financial headwinds inevitably causing cost inflation in the things we sell. We've seen a few vendors recently communicate to their channel partners that they will be increasing product prices by as much as 10% and we unfortunately expect this to continue. Inevitably this will have a knock-on-effect for our customers.
It's not all doom and gloom though as there are still many budget-beating strategies worth looking at and it's still more than possible to find solid economic value as you look to commission new projects.
Here's a handful of opportunities that have formed important conversations I have been part of with our customers contemplating this very challenge.
Get to the cloud
While on the one hand this is an obvious statement, there are now new drivers behind some of our customers decisions to go more heavily into the cloud. Perhaps the biggest is supply constraint on enterprise hardware for their own datacentres. For IT teams who are trying to tackle refresh projects, this is a major thorn in the side. Moving workloads to the cloud provides a ready-made answer. Straight lift and shift is rarely possible, so planning for this type of migration is important and nowhere near as scary or expensive as some would have you believe. The value of the cloud is that you tap into an available pool of capacity, there's no upfront expenses for hardware and you can literally pay as you go. We have delivered countless migrations, so if you find yourself contemplating this course of action, be sure to speak to us.
Extend asset lifespans
Of course, moving to the cloud isn't for everyone – compliance and data gravity are frequently obstacles. If you find yourself in the position of needing to refresh important hardware, struggling with supply but unable to consider the cloud, then looking at taking maintenance contracts out on critical assets may well be worth a look. Our very own David Duckworth recently published a blog on this very topic and how third-party maintenance not only represents a highly economical way of extending lifespans on hardware, but helps your devices outlive vendor-imposed lifespans.
"Cloud-like" services on-prem
HPE has really led the way with this approach with it's GreenLake offering, but Dell also has Apex, which is similar albeit less mature. The idea behind these services is that the vendor provides a contracted level of capacity into your on-premises environment – typically compute, storage and associated services. There is always a buffer capacity providing headroom for you to scale into as and when you need to – hence the "cloud-like" comparison. You can choose to simply use this service as an alternative financial vehicle for acquisition of technology or use it as part of a shared risk model, the vendor managing everything on the asset up to the hypervisor. We've seen a few of our customers keen to explore these services, in part because of the unburdening of repetitive admin duties like patching, but also because of the chance to level out the financial peaks and valleys of capacity planning on hardware and skipping the upfront cost on hardware purchase. The other big win is the contractual commitments on hardware that the vendor must deliver against, helping you to again beat the restricted supply issues.
Reel in the cost of security
No CEO Edit would be complete without me at least making some reference to security. In monetary terms, cyber security will be a significant expense line on your budget and as many threats head downstream to hit businesses that might previously have escaped the gaze of hackers looking for new targets, it's likely to get bigger. As you plan to strengthen defences it may be worth considering Managed Detection and Response services. These specialist services harness the latest tools like AI and bring them to bear as part of your defensive strategy, meaning you spend less time trying to keep on top of the latest threats and less money buying tools to have in your armoury. Instead, you can consolidate measures and benefit from a team of experts doing the heavy lifting – performing round-the-clock monitoring and assembling at your time of need should the unthinkable occur. With a predictable cost for keeping you protected, you know what you'll be spending and are further liberated to get on with other more pressing projects on your list.
These suggestions are by no means an exhaustive list for how you can continue delivering projects and doing so in a financially prudent way – more a selection of recent highlights from my own customers experiences.
Despite the market challenges we face, I am supremely confident that my team can continue to find smart ways for our customers to save money, continue creating value and transform their businesses. In fact, it's one of the reasons I am pleased to report that we have achieved record revenues in H1 of this year (January – June), achieving almost 35% revenue growth versus the same period last year.
If any of the nuggets I have shared have struck a chord with you then get in touch with your Servium Account Manager or speak to one of the team now.
Until next time.
---
You may also be interested in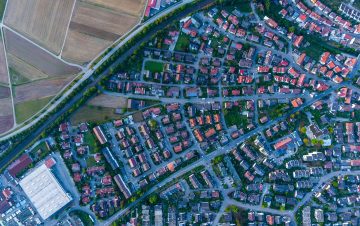 Data
Defending your data: a housing sector spotlight
Businesses such as housing associations and not-for-profit organisations hold so much Personally Identifiable Data that they become highly attractive targets to cyber criminals. But they're often ill-equipped to defend and store this data securely from prying eyes.
Read More >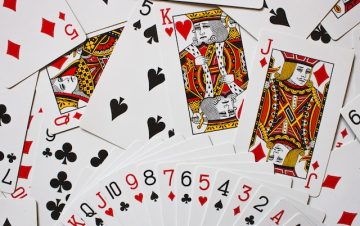 Servium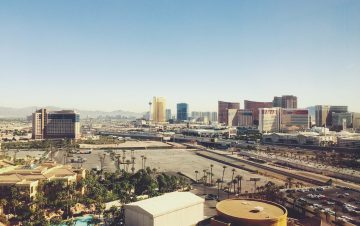 Servium
CEO Edit: July 2023
Hot off the plane from some major IT events in Vegas, our CEO Paul Barlow shares his thoughts on how the IT as a whole is evolving, and what these changes mean for Servium - and our customers.
Read More >