End of life dates approach to remind us time waits for no server
Microsoft's three leading Server products, Windows Server, Exchange Server and SQL are all on their own timelines. Depending on which edition of each product you're using, the clock could already be running down.
Equally, it's not out of the question that you're using all three products, and that they coexist together in your business. Naturally, this creates challenges over what to move and when. Planning your roadmap to migration will help take some of the pressure out of the situation you may be facing. To do this, you first need to be crystal clear on the key dates ahead of you.
The End of Life roadmap
Time's already up for Exchange Server 2013, which went End of Life on 11th April 2023.
Next in line? Windows Server 2012/R2 will reach the end of life on October 10, 2023. After that date there's no more patches, releases, or support. You're on your own, and your business could be exposed by it.
You've got a little longer for SQL Server: the 2014 version runs out in July next year.
You can see all end of life dates for all the Microsoft Server products and check yours here.
When you're planning a migration, no run-up is ever too long. Regardless of how much time you have left, start thinking ahead to what migration might look like for you.
Case in point: why is it so important to migrate?
Take Exchange. There are thousands of businesses still using out of date Exchange Servers. As a result, and as a deterrent, Microsoft has announced plans to throttle and block emails sent from businesses still using them, starting with 2007. It's likely that 2013 won't be too far behind.
Aside from communication lines being cut, businesses also cannot afford for their Mail Server to be their most vulnerable point. Email is the single biggest delivery method for cyberattacks globally, so it's essential that you're making the most of the security features Microsoft has on offer by operating in-date Exchange Server products, and maintaining a regular update and patch schedule.
3 reasons to get started
Of course, migration can be an expensive undertaking, so it's essential that timings, products and your desired outcomes are all carefully assessed to plot the right path for your business. But beyond this, migration makes good business sense:
1. Security
Upgrading and migrating your Microsoft Server will better protect your business, your data and your bottom line.
Operating end of life servers means your business becomes a more attractive target for criminals. Aging Server products is like having a rickety old lock on your backdoor and may also suggest other parts of your IT are treated just as seriously. Similarly, businesses operating older Servers may not meet the minimum security requirements for many well-known certifications, such as Cyber Essentials. Certifications like this are relied on by many businesses to validate their security credentials. Losing these accreditations due to out-of-date servers could therefore mean revenue streams take a hit.
2. Performance
Obsolete systems aren't just insecure, they're insufficiently equipped to drive your business forward. With no further investment or efforts being made to advance and develop integrations or new features, they become stagnant. A lack of patches means you'll just continue to watch performance degrade over time. This could create friction for your staff and your customers depending on how the systems are used.
3. Modernisation
Don't just manage your servers, migrate them and modernise.
With digital transformation being on every agenda, you can't ignore the opportunities that up-to-date servers can offer your business. Your servers are the workhorses of your data centre, so keeping them finely tuned can offer your business operational efficiencies, cost savings and become a platform for innovation.
For many, modernisation means cloud migration, or moving to Azure, but of course this isn't right for everyone. You might need to maintain servers on-premises to fulfil regulatory requirements e.g. to ensure data residency. Migrating to an alternative on-premises Server product could therefore be the better decision for your business.
Migration top tips
Wherever your Server products are destined to end up, there are a few key things about migration to bear in mind:
Capacity planning: Don't just plan for now, plan ahead. Evaluate existing usage and ascertain what capacity you need to maintain your business, allow you some headroom and essentially enable your business to grow.
Pricing and costs: With any change comes cost implications. With any Server migration, it's best to look to when you will have the available budget to complete the project. Consider the fact that in running a more advanced Server product, you might be saving money elsewhere, e.g. less firefighting being done thanks to more comprehensive security.
Sustainability: Your choice of Server configuration could ultimately impact your organisation's sustainability targets. No, really. It may seem tenuous, but evidence shows that running a whole operating system and infrastructure for a SQL server is more carbon-intensive than running SQL PaaS. In fact, cloud datacentres can be 80% more energy efficient than traditional onsite services.
Time creeps on…
Of course, there are often Extended Security Updates (ESU). These can definitely sound attractive but ultimately you're just delaying the inevitable, and throwing good money, time and effort after bad. You're simply paying for convenience, and the pleasure of maintaining poor performance.
Download our infographic to keep up to speed with when all of Microsoft's Server products reach end of life. And if you need support plotting your migration, then sign up for a free 60-minute session with our Lead Architect, and we'll give you your very own personalised Server roadmap.
It doesn't matter whether you've got 6 months, or 6 years till your end-of-life date, we'll help you establish key dates by which you need to have taken action, and what that action needs to entail.
---
You may also be interested in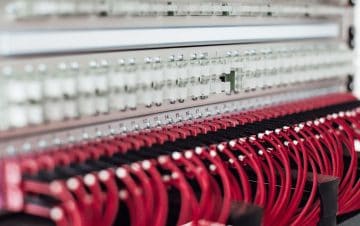 Servium
5 technology considerations before embarking on an AI project
While businesses everywhere are looking to capitalise on the power of AI, deploying this technology into your IT environment requires preparation and planning to avoid costly missteps. Our blog covers five key things IT leaders need to take into account before embarking on an AI project.
Read More >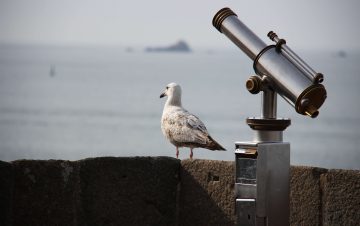 Management
OpsRamp and the rise of Observability
IT environments are becoming increasingly distributed across multiple clouds and on-premises infrastructure. With this added complexity, businesses need solutions that can give them visibility over everything that's going on - no matter where it is. In this blog, we discuss HPE OpsRamp, and how it can help businesses build their observability capabilities.
Read More >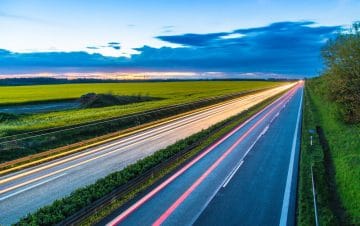 Servium
The Europe Connection
Conducting business in Europe continues to prove difficult in a challenging climate. That's why we've expanded our portfolio with three additional solutions to help unlock supply routes for our customers, including a new German-based Servium GmbH entity.
Read More >