Two years after its October 2021 general release, only 24.1% of Microsoft users have upgraded to Windows 11. The reviews are generally excellent, with users praising the clean aesthetic, ease of use and the host of new features designed to enhance both work and play.
However, the launch hasn't escaped its share of controversy. IT teams have found themselves preparing for all earlier operating systems to become obsolete from October 2025 – and yes, that includes Windows 10. Not only has Microsoft confirmed that patches, new features and support will stop, they haven't offered any firm answers around Extended Security Updates (ESUs). Windows 10 22h2 will be its very last iteration. Which would all be fine if it wasn't for the fact that its replacement, Windows 11, comes with a host of stringent compatibility requirements that many older devices simply can't meet.
At the time of writing, sources suggest that as many as 1 in 6 devices are currently ineligible for upgrade. This has left many businesses feeling backed into a corner – especially those who traditionally choose to only migrate on alternate releases. Facing the choice to either invest in new devices and software that can run on Windows 11 or operate on an unsupported, unsecure OS, it's not unreasonable to feel like Microsoft is playing hardball.
Either way, the transition will undoubtedly place a strain on IT teams. With global chip shortages already at a crunch point, the added pressure this will put on device supply chains will be impossible to quantify. The solution? Get ahead of the change as early as possible to avoid the sea of unsupported users and defunct devices.
Is my device compatible with Windows 11?
…that is the question! (Well, one of them, anyway). Much like any significant upgrade, it's vital that you start by undertaking an audit across all your hardware, software and browsers. Chances are you've previously used Microsoft's Assessment and Planning Toolkit to support with migration, however this has now been retired. Alternatives are of course available, however whether any of them match the benefits of MS's agentless, automated wonder remains to be seen.
Hardware-wise, you can still check your devices with Microsoft's compatibility checker, or see if your device name is among one of the many in compatibility lists like these. Of course, evaluating and upgrading an entire client device estate is a whole new ball game. Should the task seem too onerous to complete in-house, fear not! Expert, third-party support can help with the heavy lifting.
What are the hardware requirements?
A full list of device requirements has been made public, but getting to the answers might not be so simple. It's worth noting that the compatibility checker cannot check every aspect of your device, leaving you without a firm yes or no.
But essentially, you need to be checking your devices for four key compatibility characteristics:
Compatible CPU: 1GHz or faster with two or more cores on a compatible 64-bit processor or system on a chip. This is a non-negotiable, it simply won't run on anything less.
Secure Boot: You must have UEFI firmware enabled on your device, which is what facilitates the Secure Boot programme. This is essential for any organisation, as it will play an instrumental role in securing your users' devices every single time they boot up.
TPM 2.0: Compatible devices will be operating Trusted Platform Module version 2.0. The second security-related puzzle piece, this is one that can be retroactively enabled on a device if it's the only compatibility requirement that's not been met.
Windows 10: As of September 2022, 71.16% of UK Microsoft users are currently operating on Windows 10. They're one step closer to being able to upgrade than the 4.74% of people who are still using obsolete OS platforms such as Windows 7 or even Windows XP. It's simple: if you don't have Windows 10, you can't upgrade. There's no workaround, no hopping over an OS, nada. You need Windows 10.
Why do I want Windows 11?
Let's forget the potential upgrade challenges for a moment and imagine you're on the other side – what does that look like for your users and your IT team?
Productivity-enhancing benefits. Users have far more control than ever before when it comes to personalising their device configuration. Whether it's creating more shortcuts, using voice-activated typing, or keeping ideas in one place with Edge Collections, users can start to work with their device, rather than on it.
AI capability. Windows 11 is the OS that's best suited to making the most of Microsoft's AI innovations such as Copilot, which we explored in a recent blog.
Far simpler update processes. They're faster, and they run in the background to avoid interruptions. This also means less work for IT teams trying to push out updates, and less annoyance for users who don't want their day disrupted.
*That* award-winning display aesthetic. With a much cleaner look, many people are noticing that Microsoft are finally making strides to keep up with a certain fruit-shaped manufacturer's design aesthetic. It's sleeker, more user-friendly and fresh, without feeling too far removed from what PC users have become accustomed to.
Constant development. Microsoft are promising "continuous innovation." New feature rollouts are set to occur far more often, with larger feature drops coming annually. For IT teams managing many devices, rolling out these new features across the business will involve more control over which features are and aren't available to your users, which you can determine on whatever basis you need.
And if your organisation offers devices on a corporate-owned, personally enabled (COPE) basis, your users will absolutely love the new features designed specifically to bring gaming to life.
Getting the upgrades done
The aforementioned 24.1% that have migrated to Windows 11 are already leveraging all these benefits. So how do you get there? Regardless of the size of your organisation, any refresh will roughly follow these steps:
Investigate your device estate's compatibility.
Map out your device replacements vs straight updates.
Reserve the budget required for overall Windows 11 upgrade process.
Procure devices & licenses.
Deploy your Windows 11 licenses and compatible devices.
Enjoy the benefits.
The road to Windows 11 may seem a little bumpy when you first look at it, but with the right help on your side, you can skip to the good bits much more quickly. Let us know if you want to talk next steps for your business.
---
You may also be interested in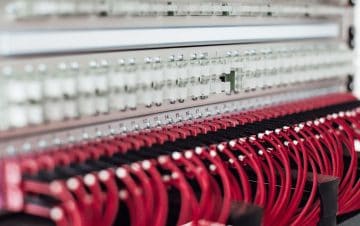 Servium
5 technology considerations before embarking on an AI project
While businesses everywhere are looking to capitalise on the power of AI, deploying this technology into your IT environment requires preparation and planning to avoid costly missteps. Our blog covers five key things IT leaders need to take into account before embarking on an AI project.
Read More >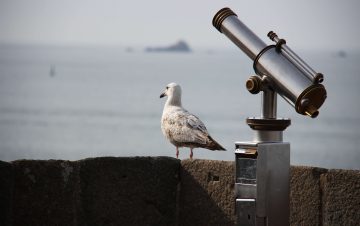 Management
OpsRamp and the rise of Observability
IT environments are becoming increasingly distributed across multiple clouds and on-premises infrastructure. With this added complexity, businesses need solutions that can give them visibility over everything that's going on - no matter where it is. In this blog, we discuss HPE OpsRamp, and how it can help businesses build their observability capabilities.
Read More >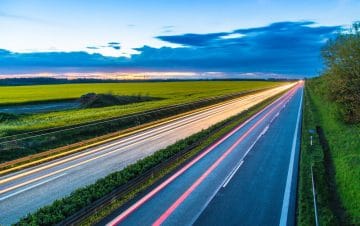 Servium
The Europe Connection
Conducting business in Europe continues to prove difficult in a challenging climate. That's why we've expanded our portfolio with three additional solutions to help unlock supply routes for our customers, including a new German-based Servium GmbH entity.
Read More >